If you're here in Bahrain on holiday, or have just moved, there's a good chance you've already spotted some of the country's most iconic landmarks.

Most of them you'll already be able to name, but if you're still scratching your head trying to work out what a few of them are called, we've got you covered.

Here, we've rounded up some of Bahrain's most iconic buildings and attractions. Heading out to look at each of them (and to snap a few pictures for Instagram) is a great way to see the Kingdom.

Read on for our guide to Bahrain's landmarks.

Al Fateh Grand Mosque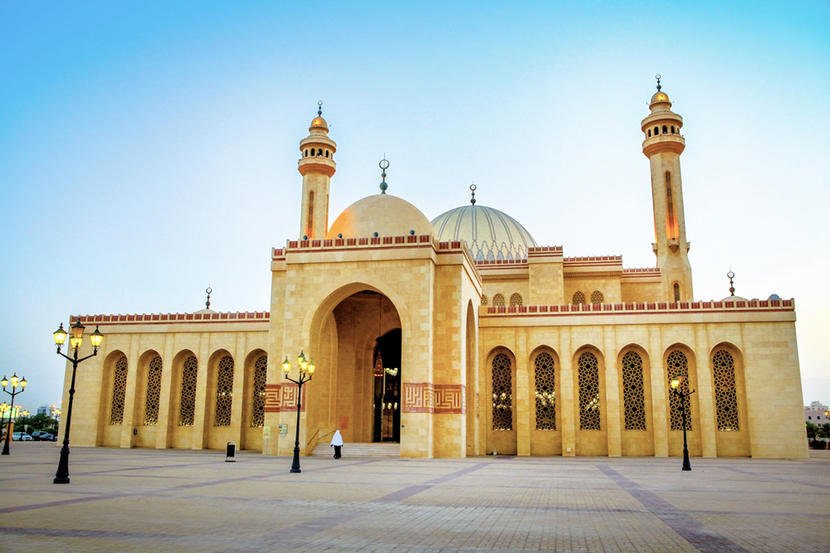 Bahrain's biggest mosque is a must-visit for any traveller to the Kingdom, and the building itself is absolutely stunning. The huge dome on top of the mosque is made entirely out of fibreglass, and it's the biggest in the world made out of this material. The inside is pretty spectacular too, and you can take a guided walk around the inside if you want to find out more.
Sat-Thu 9am-4pm. Awal Avenue Corner, Al Fatih Highway (1772 7773).
Bab al Bahrain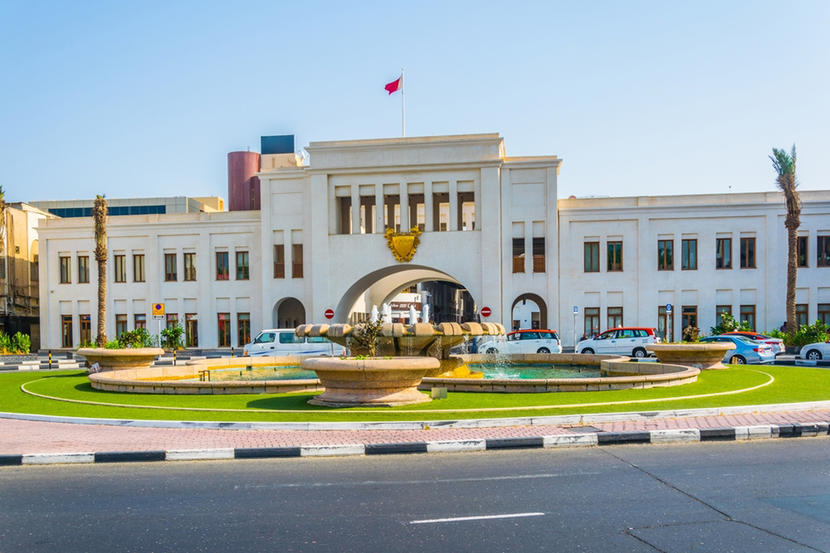 As the entrance to Manama Souq, many tourists have walked (and snapped a picture or two) through this building on their travels. The building itself dates back to the 1950s, and has undergone refurbishment works since then.
Bahrain International Circuit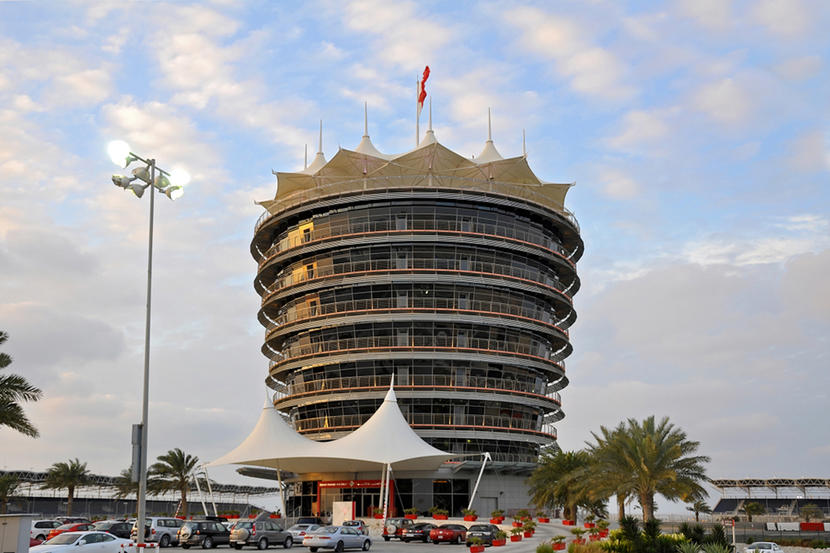 You can't think about Bahrain without thinking about the Grand Prix, which became the first in the Middle East when it opened in 2004. The Sakhir Tower on the track is instantly recognisable, and offers up 360 views over the course. Even if you don't make it over to the Kingdom in time for the Grand Prix, you can still go on a tour around Bahrain International Circuit for as little as BHD6.5.
Bahrain World Trade Centre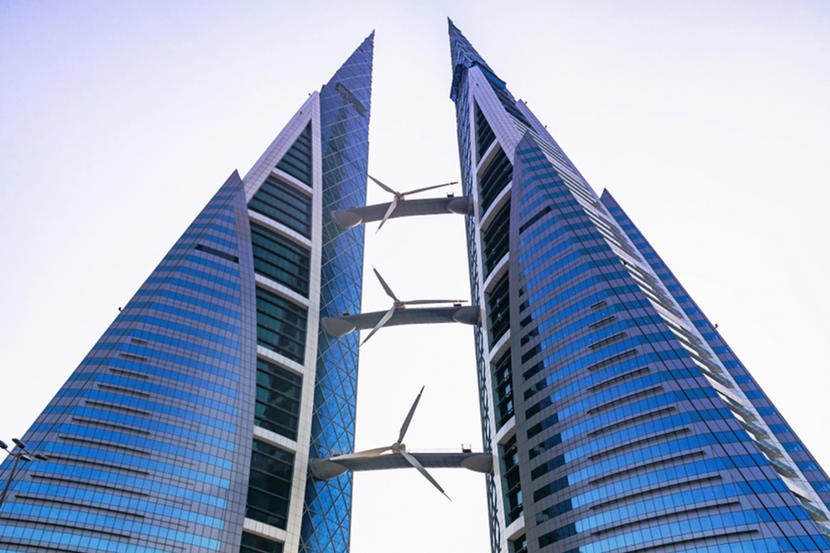 If you've seen a picture of the Manama skyline before, there's a good chance you'll already recognise this iconic building with its twin towers and three wind turbines. The skyscraper has been named as one of the most influential in the world, and was the first to integrate wind turbines into the design. The WTC is home to MODA Mall, where you can pick up luxury goods, and plenty of great restaurants including Japanese eatery Maki.
Four Seasons Bahrain Bay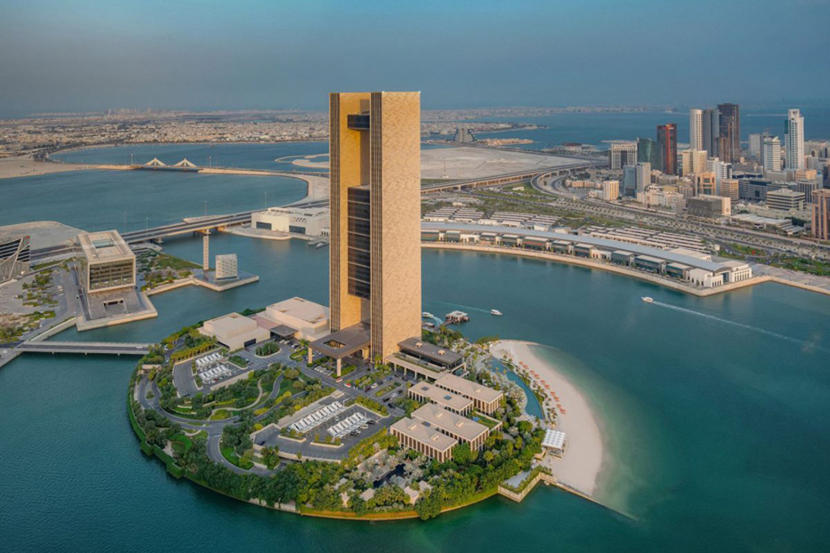 The Four Seasons hotel is the centrepiece of the Bahrain Bay development, and another quintessential part of the capital's skyline. It was designed by Skidmore, Owings and Merrill, who also worked on Dubai's tallest skyscraper, the Burj Khalifa. According to SOM, the building "evokes a monumental gateway to a growing city" when viewed from a distance. There are two pillars which are connected by 17 floors of hotel space in the lower levels, and two floors of meeting rooms and restaurants at the very top.
Harbour Towers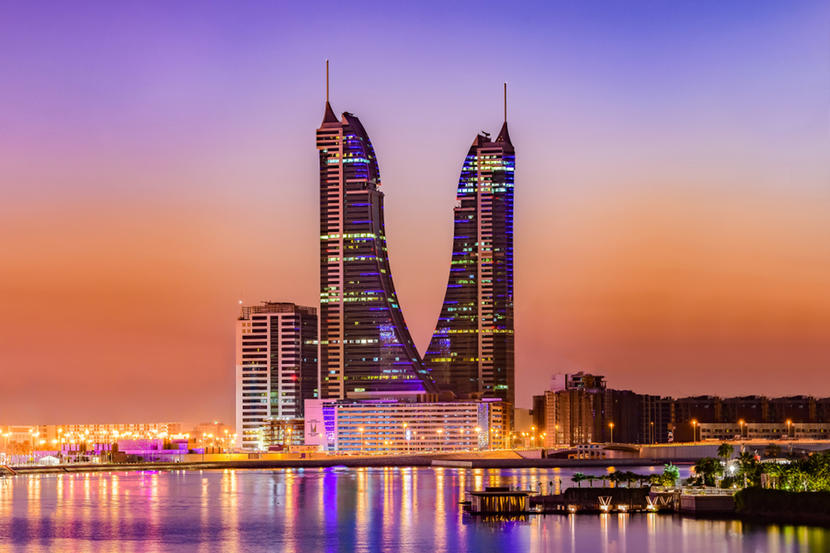 As the two tallest towers in all of Bahrain, these are pretty hard to miss. The Harbour Towers are the gateway to Bahrain's Financial Harbour, which is home to businesses including BNP Paribas and Khaleeji Commercial Bank, and they sort of look like two gigantic slides (although we wouldn't recommend attempting to go down them). You can't head to the top of these towers for a snoop around but there are a few shops and cafes on the lower levels you can visit.
King Fahad Causeway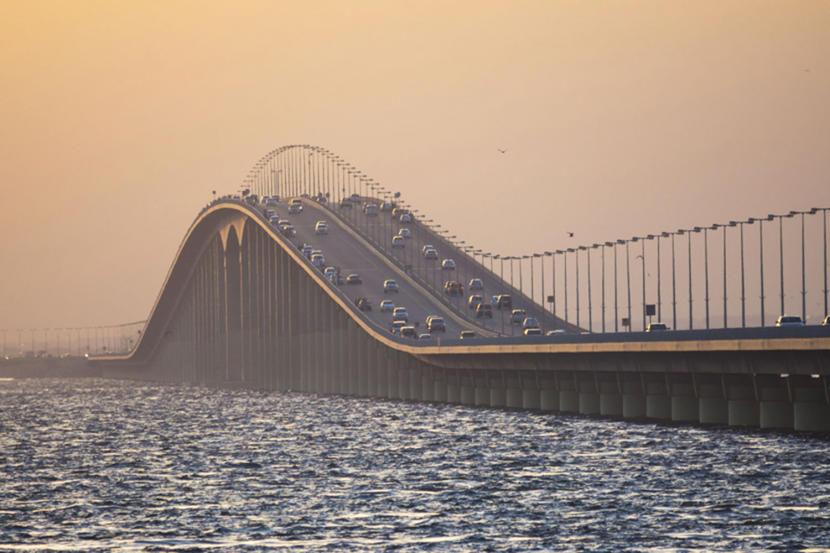 The road link between Bahrain and Saudi Arabia is used by so many people everyday that it's easy to forget that the structure is pretty impressive. It's 25km long, and even if you don't want to visit Saudi Arabia you can drive on it, enjoying the fantastic views along the way, before turning around.
Riffa Clock Tower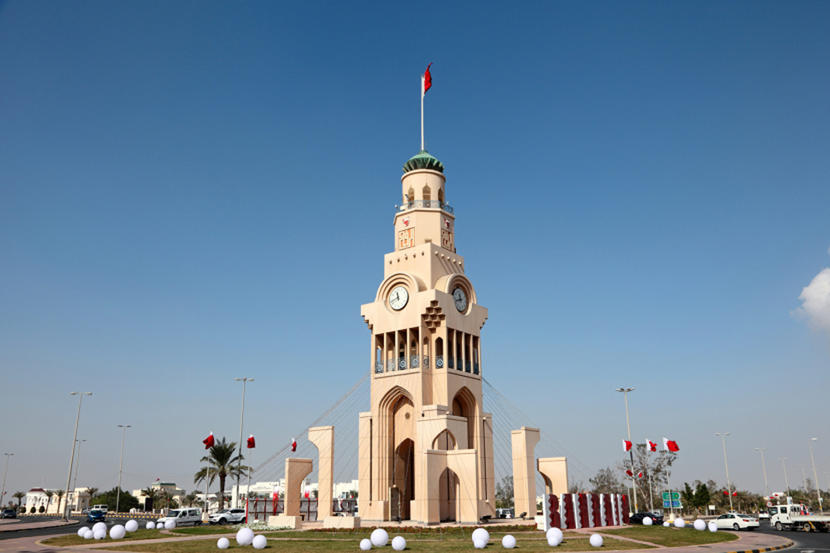 Anyone who's been to Riffa, Bahrain's second biggest city, will recognise this clock tower which is lit up at night. During Bahrain National Day celebrations, the tower itself and the palm trees and area leading up to it are decorated with Bahraini flag-coloured lights.
United Tower (Wyndham Grand Manama)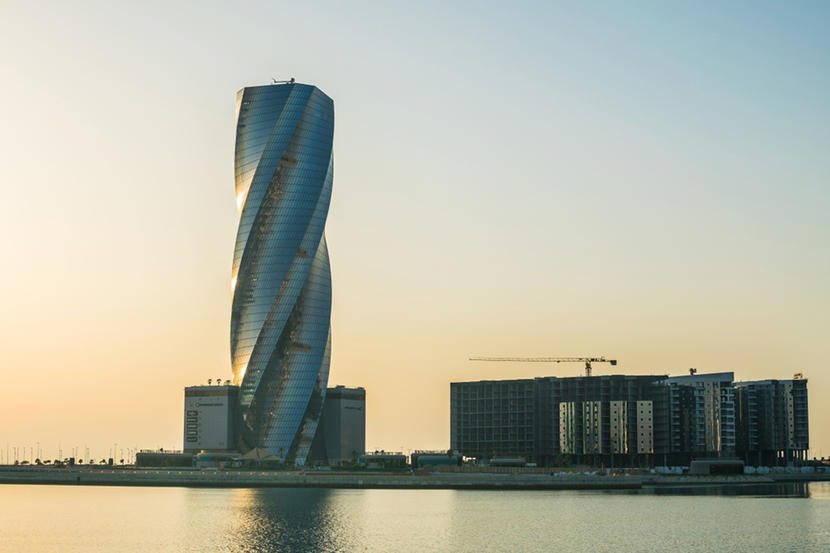 This twisty building in Bahrain Bay is certainly eye-catching, and is home to the Wyndham Grand Manama hotel. All of the rooms have floor to ceiling windows, so you have a great view of the skyline (including the Bahrain World Trade Centre and the Four Seasons Bahrain Bay).
Be the first to get all the latest Bahrain news, reviews and deals into your inbox by signing up to our free
newsletter
,
click here to sign up
.