If you know nothing about Bahrain, there's a good chance you're clueless about the must-visit attractions.
No to worry, here at Time Out, we've rounded up all the top sightseeing spots in the Kingdom to make your trip a breeze.

Take it slow and mix and match, or read our 24-hour and 48-hour itineraries if you really want to maximise your trip.

Sound good? Here's all the must-visit tourist attractions in the Kingdom for any Bahrain sightseeing trip.

Al Fateh Grand Mosque
No trip to Bahrain would be complete without a visit to Al Fateh Grand Mosque. It's the biggest in the Kingdom, and it's absolutely stunning. The dome on top weighs more than 60 tons, and is the world's largest made from fibreglass. If you want more fun facts like that, make sure you head on one of the free tours - they're available in a bunch of languages, too.
Open Sat-Thu 9am-4pm. Awal Avenue Corner, Al Fatih Highway (1772 7773).
Qal'at al Bahrain, or Bahrain Fort, is unmissable on any trip to Bahrain. It's one of Bahrain's three UNESCO world heritage sites, and excavations here have revealed that humans have occupied the area for nearly 4,500 years. There are several layers to the fort, each unveiling a different period in Bahrain's history. If you're lucky enough to visit Bahrain in winter, the Bahrain Authority for Culture and Antiquities hosts sound and light shows at the fort that brings this history to life.
Bahrain Fort: Free. Daily 8am-6pm. Qalah (1756 7171).
Bahrain Fort Museum: BHD1 (GCC citizens), BHD2 (foreigners). Tue-Sun 8am-8pm. Qalah (1756 7171).
Bahrain International Circuit
Bahrain and Formula 1 are synonymous ever since the Kingdom hosted the Middle East's first Grand Prix back in 2004. Thousands of spectators flock to Bahrain to see the race, which usually takes place in March, but you can still visit the track even outside of racetime. Tours around the track in Sakhir will set you back BHD6.5, and you'll get to climb the tower and explore the race control centre and track. Plus, you can grab some really cool memorabilia at the gift shop too.
Various hours. Sakhir (1745 0000).
The Bahrain National Museum is another essential spot to visit if you're looking to get the most out of your trip. Covering 6,000 years of history, from the Dilmun empire up until the modern day, you'll get a real understanding of the Kingdom. Entry is just BHD1, and it's well worth the fee.
BHD1. Wed-Mon 8am-8pm. Shaikh Hamad Causeway, Manama (1729 8777).
Bu Maher Fort
While you're at Bharain National Museum, make sure you pick up a ticket for the boat ride over to Bu Maher Fort. The ride itself offers up great views of the Manama skyline, and the fort is pretty cool to wander around too. It marks the start of the Bahrain Pearling Path, another UNESCO world heritage site, which is also worth exploring if you have time.
BHD1. Wed-Mon 10.15am-4.30pm. Muharraq (1729 8777).
Dilmun Burial Mounds
Bahrain's third and final UNESCO world heritage site has long been a favourite among tourists. These mounds, which are scattered across 21 sites in the western part of Bahrain, were built between 2050 and 1750BC and contain the remains of royals from the Early Dilmun period.
Manama Souq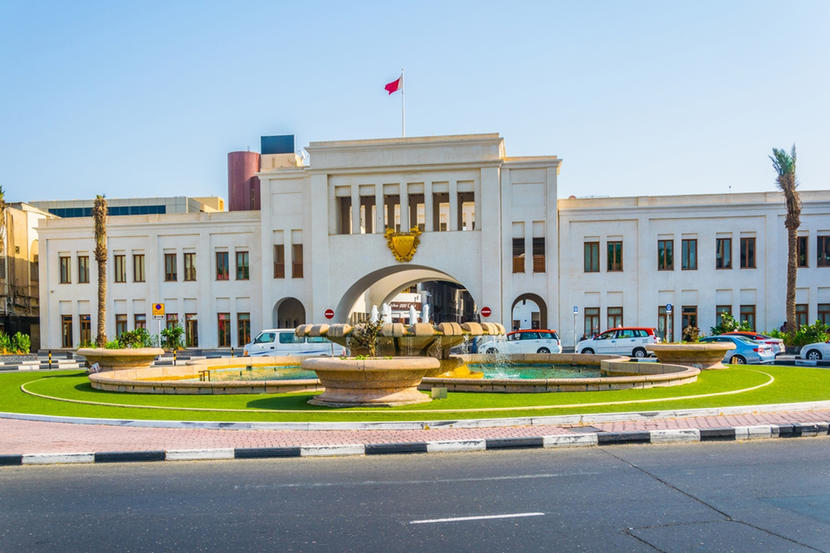 Trying to haggle your way into a bargain at a souq is essential on any trip to the Middle East, and the Manama Souq is a great place to start. Bab al-Bahrain, the building at the entrance, is one of Bahrain's best-known landmarks and well worth stopping at to snap a picture for Instagram.
24 hours. Manama (no number).
Tree of Life
The Tree of Life has fascinated and baffled in equal measures for centuries. It's believed to be around 400 years old, and is located in the middle of the desert with no water source nearby. This is a great spot to visit at sunset or sunrise.
Be the first to get all the latest Bahrain news, reviews and deals into your inbox by signing up to our free
newsletter
,
click here to sign up
.