One of the best parts about going on holiday, or even moving to a new country, is exploring a foreign culture.
Not only does Bahrain have some fantastic museums, it's also home to dozens of top art galleries featuring the works of artists from the Kingdom and the Middle East.
Whether you're interested in buying art, or just want to admire some amazing paintings and sculptures, there are plenty of options in Bahrain.
Read on for our pick of Bahrain's top art galleries.
Albareh Art Gallery
If there's one art gallery in Bahrain that's an absolute must visit, this is it. Albareh Art Gallery has all kinds of contemporary pieces, from paintings to sculptures and everything in between, from across the Middle East, and is dedicated to finding the latest undiscovered talents. Artists who have hosted exhibitions here in the recent past include Bahraini painter Mohammed Al Mahdi and Egyptian artist Hazem Taha Hussein.
Sat-Thu 9.30am-2pm, 4pm-8pm. Adliya (1771 7707).
Al Jasra Handicrafts Centre
It isn't quite accurate to call the Al Jasra Handicrafts Centre an art gallery, as it might be best described as a living museum. Head here and you'll be able to see Bahraini craftswomen working on pieces such as pottery or weaving baskets, and you can even pick up some unique souvenirs at the gift shop. The house itself dates back to 1907 and was built in the traditional style, so make sure you check out the architecture too.
Sat-Thu 8am-2pm. Al Jasra (1761 1900).
Arabesque Art Gallery
The Arabesque Art Gallery is another well-established institution in Bahrain, first opening back in 1975. The gallery features the works of Bahraini Artist Wahab Al Kooheji, as well as old maps of Arabia and lithograths by David Roberts dating back to the 19th century. You can also buy a number of artworks from the gallery if you're looking for the perfect way to decorate your new home.
Sat-Thu 9.30am-5.30pm. Adliya (1772 2916).
Art Centre
This art gallery, managed by the Ministry of Culture, features modern and contemporary arts from both local and international artists. The Art Centre puts on plenty of exhibitions throughout the year and also organises talks and workshops. You can find out all about the latest exhibitions on the Bahrain Authority for Culture and Antiquities website here.
Sun-Thu 8am-8pm. Next to Bahrain National Museum, Manama (1729 8777).
Bait al Salmaniya
There aren't many places where you could head to learn how to play the ukulele, watch movie screenings and practice your calligraphy, but Bait al Salmaniya has all kinds of workshops you can attend. The community space also regularly hosts exhibitions and talks by artists, and is a real cultural hub in Bahrain. All of the workshops are posted on the gallery's Instagram page here.
Open for events only. Salmaniya, Manama (3801 7421).
Beit al Quran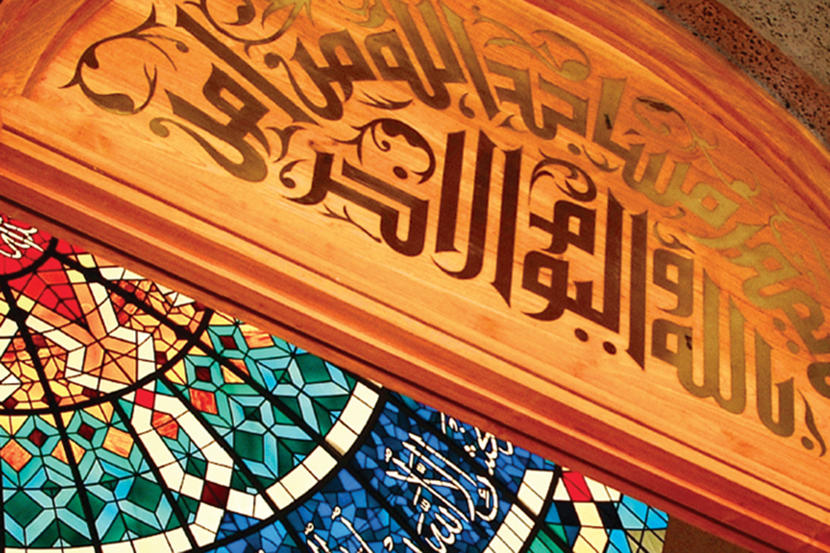 The House of Quran is a must visit for anyone interested in learning more about Islam. It has a huge number of manuscripts dating back to the 7th century, as well as an impressive collection Islamic art. The space also hosts art exhibitions throughout the year.
Sat-Wed 9am-noon, 4pm-6pm; Thu 9am-noon. Diplomatic Area, Manama (1729 0404).
Busaad Art Gallery
Celebrated Bahraini artist Ebrahim Busaad's former family home now plays host to a huge collection of his work. His paintings, which feature bold and bright colours, have been shown across the globe in places including the British Museum in London and the National Museum of Fine Arts in Jordan, but you'll need to visit the Busaad Art Gallery to get a real feel for his work.
Sat-Thu 9am-1pm; 4pm-8pm. Muharraq (1700 0020).
Jehan Saleh Gallery and Printmaking Studio
It should come as no surprise to anyone that Jehan Saleh Gallery and Printmaking Studio is dedicated to printmaking. It features the works of curator Jehan Saleh and female printmakers across Bahrain including Zakeya Zada and Mayasa Al Sowaidi. You can also book onto printmaking workshops hosted by Saleh.
Sun-Thu 10am-midnight. Andalus Garden, Manama (3330 9294).
La Fontaine Centre for Contemporary Art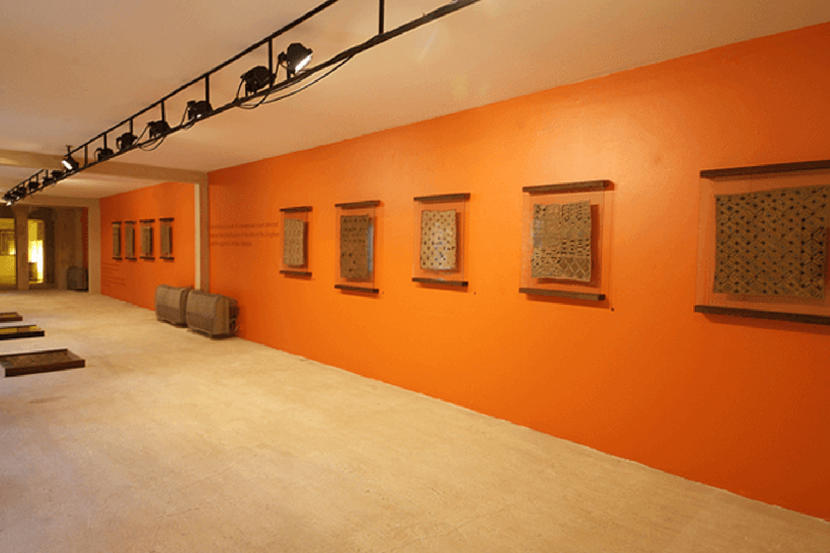 We've always found walking around art galleries to be quite relaxing, but you can take that to the next level at La Fontaine Centre for Contemporary Art, which has a spa inside. The centre was Bahrain's first private museum and hosts a number of exhibitions throughout the year, as well as movie screening nights. The restaurant is well worth a visit, too, as one of Bahrain's most romantic spots.
Tue-Sun 11am-10.30pm. Manama (1723 0123).
Rashid al Oraifi Museum
You can find many works by Rashid al Oraifi, another important Bahraini artist, at his family's private residence which has been converted into a museum. His work focuses on the Dilmun era of Bahraini history, and there are more than 100 pieces on display.
BHD1.5. Sat-Thur, 10am-5pm. Rashid Al Oraifi Museum, Muharraq (1733 5616).
Sheikh Ebrahim bin Mohammed Al Khalifa Centre for Culture and Research
The Bin Matar House, which is run by the Sheikh Ebrahim bin Mohammed Al Khalifa Centre for Culture and Research, showcases work from local and international artists, with exhibitions throughout the year. The centre also hosts a number of artist talks, workshops and lectures, and is dedicated to helping new and emerging artists engage with a wider audience.
Sat-Thu 9am-1pm, 4pm-7pm. Muharraq (1732 2549).
Studio 244
Studio 244 is one of the newest art galleries in Bahrain, having opened in March 2019. Run by the Bahrain Authority for Culture and Antiquities, it is hoped the space will help more people access arts and culture in the Kingdom. Studio 244 hosts a number of events throughout the year, including exhibitions, talks and workshops. There are also two artists in residence at the studio.
Sun-Thu 4pm-8pm. Dohat Arad Park (no number).
The Art Space
Another new addition to Bahrain's cultural scene, The Art Space is a gallery, creative hub and cafe in Bahrain Bay Wharf. The curators champion local artists and host a number of events including exhibitions, workshops, film screenings and musical performances.
Mon-Sat noon-8pm. North Wharf, Bahrain Bay (6665 5505).
Be the first to get all the latest Bahrain news, reviews and deals into your inbox by signing up to our free
newsletter
,
click here to sign up
.