Despite the big hair, copious amounts of hair gel, blue eyeshadow and shoulder pads, the best '80s movies will always trigger nostalgia.
Now, mums and dads, it's time to introduce these iconic classics to the whole family.
So, step away from Frozen and Harry Potter kiddos, it's time to get a real education in what makes a great movie.
Without fail, these movies are always available to stream, and often appear on the best movies on Netflix. Here are 20 of our all-time favourites to get started with.
Back to the Future (1985)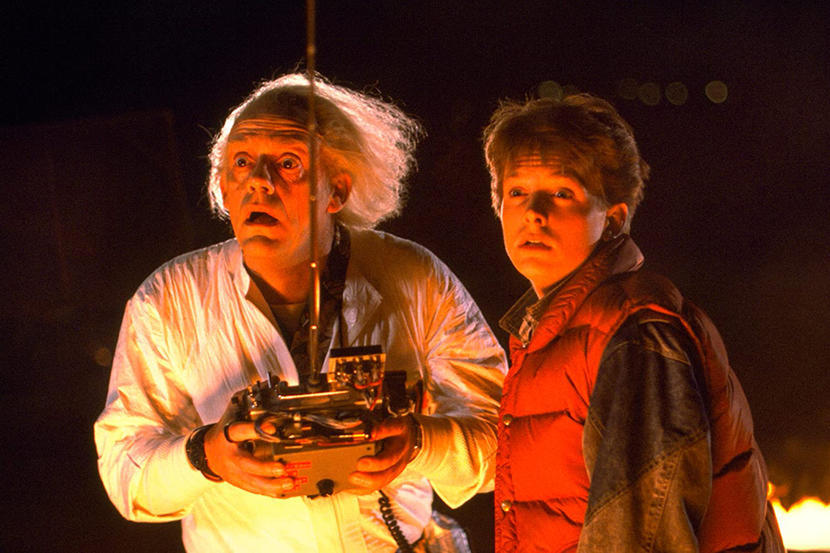 Marty's bestie is an eccentric scientist who creates a time-travelling machine, a DeLorean, to be precise. The 17-year-old then travels back in time and finds out the only way to get back to the present is to ensure his high-school aged parents fall in love.
Rating: PG. Amazon Prime.
Big (1988)
Josh Baskin comes face to face with a creepy arcade game at the fairground and wishes to be big so that he is tall enough to go on one of the rides at the carnival fair. Problems arise however when his wish comes true and he wakes up as a 30-year-old man who has a high flying career.
Rating: PG-13. Google Play.
Dirty Dancing (1987)
The soundtrack alone makes this dance movie worth another viewing. Patrick Swayze is the smoldering dance instructor who teaches Baby, played by Jennifer Grey, never to be put in a corner.
Rating: PG-12. Netflix.
E.T. (1982)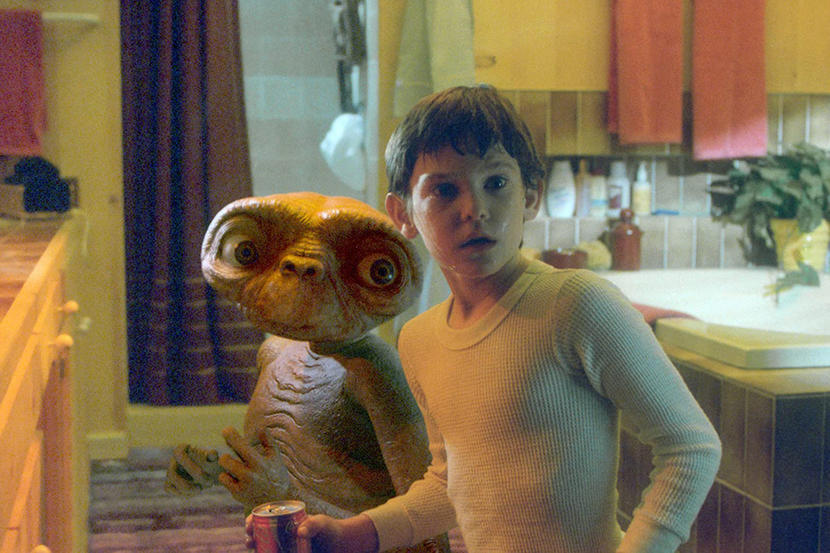 This sci-fi classic featuring a gentle and homesick alien is equal parts adventure and poignancy. The kids, including a very young Drew Barrymore, have to work together to save the day. Get the tissues ready for the end.
Rating: U. Amazon Prime.
Ferris Bueller's Day Off (1986)
Mathew Broderick plays a snotty, but likeable high school con artist who is determined to take the day off from school, no matter what his principal says.
Rating: 15. Netflix and Google Play.
Flashdance (1983)
Oh, what a feeling! The story focuses on the life of a Pittsburgh welder who also doubles up as a dancer who wants to get into ballet school. The song won an Oscar, and will fet stuck in your head for all the right reasons.
Rating: PG-14. Hulu.
Ghostbusters (1984)
Who ya gonna call when your city is overrun by paranormal activity? The original version of this movie can't be topped, but re-watch it with your kids and you be the judge.
Rating: PG. Netflix.
Gremlins (1984)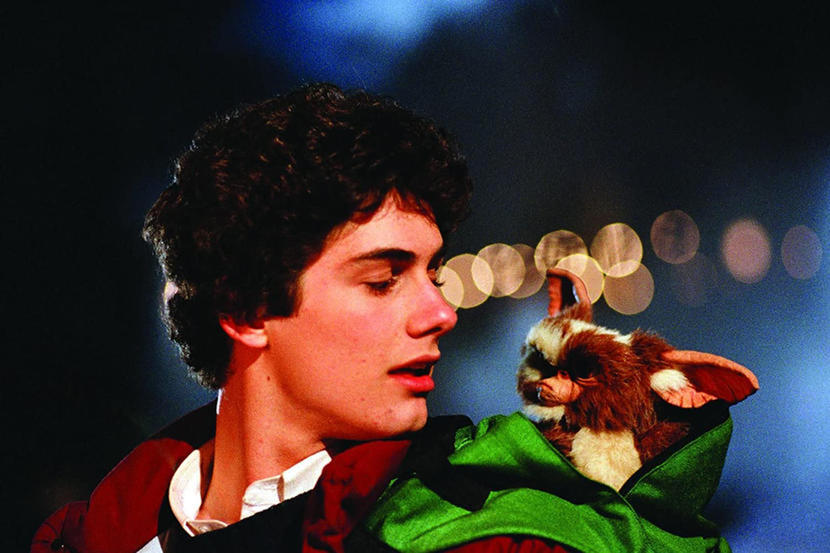 Whatever you do, do not get them wet, do not feed them after midnight, and do not expose them to bright light. They start off so cute, but bet you still get freaked out when they turn into horrifying little balls of fluff with sharp teeth.
Rating: 15. Netflix.
Honey, I Shrunk the Kids (1989)
A crazy scientist accidentally shrinks his kids and throws them away with the rubbish! This is what special effects were all about in the eighties, and makes for hilarious family viewing.
Rating: PG. Amazon Prime.
Indiana Jones and the Raiders of the Lost Ark (1981)
This is the first adventure of snake-loathing archaeologist Indy who is hired by the government to locate the legendary Ark of the Covenant and then finds himself up against the entire Nazi regime.
Rating: PG. Google Play.
Labyrinth (1986)
A young Jennifer Connelly is the girl who must solve the puzzle of a labyrinth to save her baby brother while plenty of fantastical creatures surround her. And, honestly, what could be better than David Bowie with a shag wig as the Goblin King? The songs alone are worth watching this for.
Rating: PG. Amazon Prime.
Short Circuit (1986)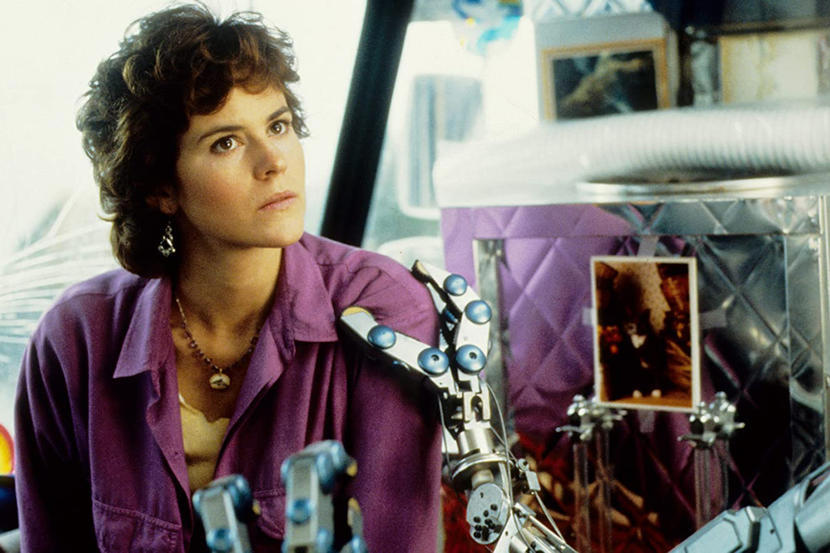 When robot Number 5 is electrocuted, he comes to life, escapes the lab, and then fights to stay alive with the help of Ally Sheedy. Fall in love with this cute little bot who has feelings and emotions.
Rating: PG. Google Play and Apple TV.
Spaceballs (1987)
This is a science fiction spoof with some serious laugh-out-loud moments and comedy characters including Pizza the Hutt, Barff and Lone Star.
Rating: PG-13. Amazon Prime.
Splash (1984)
Tom Hanks is rescued by a beautiful mermaid. Totally cheesy but such fun. Little girls will want to be a mermaid even more than they already do.
Rating: PG. Amazon Prime.
St Elmo's Fire (1985)
A coming of age story about friends just out of college. It stars all the big '80s Brat Packers including Demi Moore, Ally Sheedy, Rob Lowe, Andrew McCarthy, Emilio Estevez, and Judd Nelson.
Rating: PG-13. Amazon Prime.
The Flight of The Navigator (1986)
An eight-year-old boy is abducted by an alien and ends up time-travelling eight years into the future.
Rating: PG. Amazon Prime.
The Goonies (1985)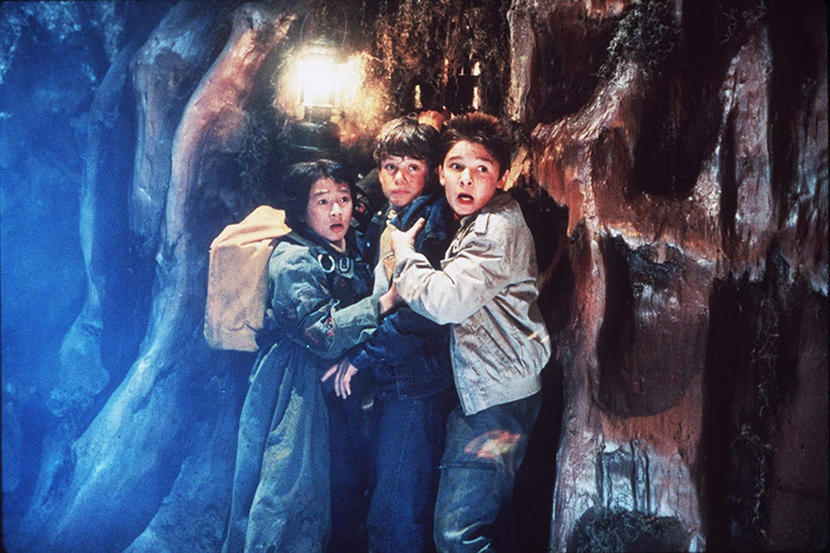 Young misfits from the Goon Docks find an ancient map to a buried treasure, which they hope to use to save their neighborhood in this adventure-comedy.
Rating: PG. Google Play and Amazon Prime.
The Karate Kid (1984)
Wax on, wax off. This iconic martial arts film made Mr Miyagi and Daniel-son household names. Daniel moves to a new town, decides to learn karate and gets trained by the calm, patient, highly-skilled Mr Miyagi who teaches him there is more to the discipline than fighting. The one-legged karate kick still brings a tear to our eyes!
Initial release: July 5, 1984 (Argentina)
Rating: PG-13. Netflix.
The NeverEnding Story (1984)
Through the pages of a book, a bullied boy is drawn into a fantasy world which is under threat. The movie with its fantastical beasts and emphasis on the power of imagination became an instant cult classic.
Rating: PG. Netflix.
The Princess Bride (1987)
This story-within-a-story features a beautiful princess in love with a handsome stable boy, a nasty prince, and a cast of other fascinating characters including a Spaniard seeking revenge against the six-fingered man who killed his father. It's definitely worth seeing again for the sweet romance and silly-but-quotable dialogue.
Rating: PG. Netflix.
Be the first to get all the latest Bahrain news, reviews and deals into your inbox by signing up to our free
newsletter
,
click here to sign up
.