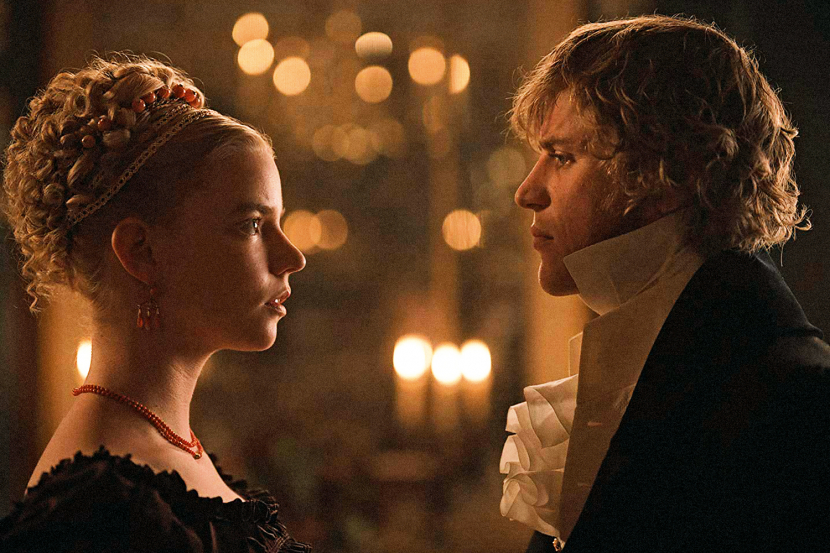 TIME OUT SAYS
Jane Austen's spry matchmaker gets a fizzy but shakily structured modernisation but do not fear, this beloved tale of misguided matchmaking hasn't been spiced up too much, though this take on the book comes with just the slightest edge.

This time, Emma is the work of a female director. Autumn de Wilde takes a refreshing interest in the reality behind the pomp and circumstance that dominated upper-class life in the 1800s.

While the romance is not the main point, it's only when stifling ceremony is abandoned that true love can really blossom. There's a terrific scene when Emma (Anya Taylor-Joy) and Mr. Knightley (Johnny Flynn) convulse into giggles, and another when they let their guard down behind a strategically placed screen.

Known for her witty fashion films and music videos for the likes of Rilo Kiley and Beck, de Wilde puts a subtly contemporary stamp on Emma. Alexandra Byrne's costumes revamp the Regency look with shoulders as sharp as Emma's withering looks, modernising Austen's most dangerously fashionable heroine.

There's a message here for the Insta generation – a modern-day Emma would probably be considered an influencer as she smirks her way round the village of Highbury, dispensing wisdoms about the importance of status, and making rash judgments.

Taylor-Joy is perfect in the lead role, supported by, among others, Mia Goth as her naive young friend Harriet, Flynn as an unusually earthy Knightley and Bill Nighy as Emma's father, Mr Woodhouse, prone to fretting about draughts in an amusing fashion.

Where this adaptation falls down is both in the pacing and structure – it feels more like a long series of sketches rather than a tight narrative – while Isobel Waller-Bridge's jaunty score tiptoes towards grating during a few of the weightier, emotional bits.

As with most Austen adaptations – from the faithful Emma with Gwyneth Paltrow to the looser, Clueless with Alicia Silverstone – the best part is the witty jousting of Austen's text.
By Anna Smith | 20 Feb 2020