Going shopping in a different country is always exciting - there are loads of new brands you've never even heard of, and of course, plenty of familiar faces.

But with so many malls in Bahrain, it can be difficult to know where to start.

Luckily for you, we've rounded up the best malls in Bahrain, whether you're a bargain hunter or a big spender.

Read on for our top Bahrain malls, along with the opening hours and locations.

City Centre Bahrain
This is the biggest mall in Bahrain, and with 340 different stores you're bound to find everything you need. There's a Carrefour for your groceries, a VOX Cinema Cineco, and there's even a Saks Fifth Avenue for all your designer goods.
Daily 10am-midnight. Seef (1717 7771).
Dragon City
This aptly-named Chinese-themed shopping mall may as well be a mini city, complete with more than 700 commercial units and a 50,000 sq m market. The traders here are wholesale, and the owners, China Middle East Investment and Trade Promotion Centre, hope Dragon City will promote Chinese products in the region. You can pick up a real bargain here.
Sat-Wed 10am-10pm; Thu-Fri 10am-midnight. Diyar Al Muharraq (3229 6366).
Juffair Mall
LuLu Hypermarkets turn even the best of us into little kids thanks to the size and quantity of goods on offer, so the fact that Juffair Mall has one inside is a huge draw. On top of this, it also hosts a Mukta A2 cinema, meaning you can stop off and enjoy all the latest Indian movies after a day of shopping.
Sat-Wed 10am-11pm; Thu-Fri 10am-midnight. Juffair (1736 0088).
Mall of Dilmunia
While the Mall of Dilmunia hasn't fully opened yet, it will be one of Bahrain's most spectacular malls when it does. Developers are building a huge aquarium in the mall that will cover four floors and contain 2,500 species of fish and other sea life, and there will also be a 1,054 sq m ice rink too. At the moment, only a few stores are open including a new supermarket, but we'll be keeping you up to date on all the latest news.
Dilmunia Island, Galali (1720 3062).
MODA Mall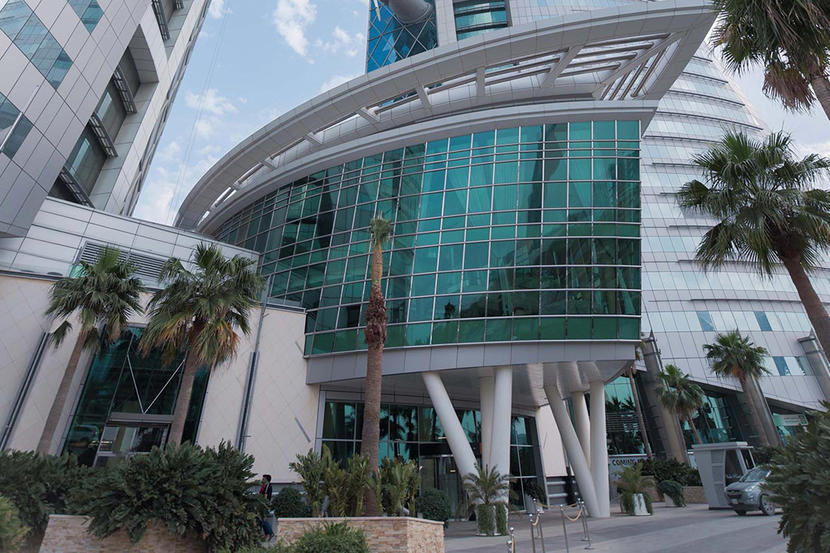 If luxury goods is what you're after, MODA Mall is the best option. This shopping centre, located inside the iconic Bahrain World Trade Centre, has everything from Louis Vuitton to Dior. After a day of maxing out your credit card, head up to Maki for award-winning Japanese sushi.
Daily 10am-10pm. Bahrain World Trade Centre, Manama(1721 1398).
Seef Mall
This mall is the second largest in Bahrain, but it doesn't mean it's second rate. Head here for more than 300 retail stores and seven department stores. For Brits missing home, make sure you visit the Marks and Spencer inside, and for everybody else, go anyway for high-quality goods.
Sat-Wed 10am-10pm; Thu-Fri 10am-11pm. Seef, Manama (7791 1113).
The Bahrain Mall
This huge mall is one of the oldest in Bahrain, and has plenty of shops and entertainment options. Plus, it's near Seef Mall and Al Aali Mall, so you can combine your trips if you feel like going on a shopping crawl.
Sun-Thu 10am-10pm; Fri-Sat 10am-midnight. Sanabis (1755 8181).
The Avenues
There aren't many shopping malls in the world that come with a fantastic view, but The Avenues' location in Bahrain Bay makes it a prime spot to admire the area (and the nearby landmarks). There are 130 stores inside, and more on the way. As a new mall, this spot has all the bells and whistles, including a store locator app that makes shopping super easy. Plus, if you pop outside you'll find the love-heart Bahrain sign - you'll recognise it from Instagram - that's perfect for pictures.
Sun-Thu 10am-10pm; Thu-Fri 10am-midnight. Bahrain Bay (1715 1060).
Be the first to get all the latest Bahrain news, reviews and deals into your inbox by signing up to our free
newsletter
,
click here to sign up
.