Have you ever felt your mind going blank, unable to recall a single meal you've ever eaten out, the second someone asks you for a recommendation?

We've all been there – the restaurant scene is so fast paced that you can never quite keep up with all the new openings, and you don't want to neglect the old classics either.

Here at Time Out Bahrain we've come up with 15 restaurants – from new to old – that you should definitely try out while you're in Bahrain.
Anais cafe
If healthy plant-based food is what you're after, head to Anais in Bu Ghazal. This was one of the first restaurants in Manama to offer raw vegan options and you'll be spoilt for choice without having to worry about your environmental impact. Make sure you try one of the desserts.
Daily 10am-10pm. Hala Plaza, Bu Ghazal, Manama (1766 3068).
Bushido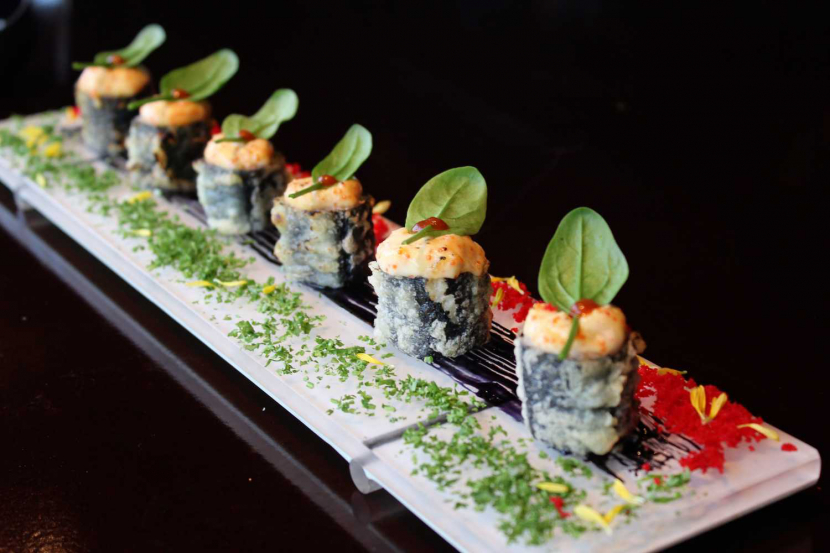 Authentic Japanese experiences can be hard to come by outside of Asia but Bushido is here to satisfy all your sushi-based needs. If sushi doesn't tickle your fancy, there's plenty of robata and sashimi options too.
Daily noon-2am. Road 38, Seef (1758 3555).
Cantina Kahlo
The bright colours aren't limited to the walls and decorations in this Mexican restaurant. Dine under the watchful eye of Frida Kahlo, for whom this eatery is named, as you choose from an array of traditional dishes.
Daily noon-2am. The Ritz-Carlton Bahrain, Seef (1758 6401).
Cucina Italiana
When it comes to authentic Italian food, Cucina Italiana is the place to go. From wood-fired pizzas to fresh home-made pasta dishes, you could eat out here all the time and never struggle to find something new to try.
Sat-Wed noon-midnight. Thu-Fri noon-1am. Al Fateh Road, Juffair (1700 1317).
CUT by Wolfgang Puck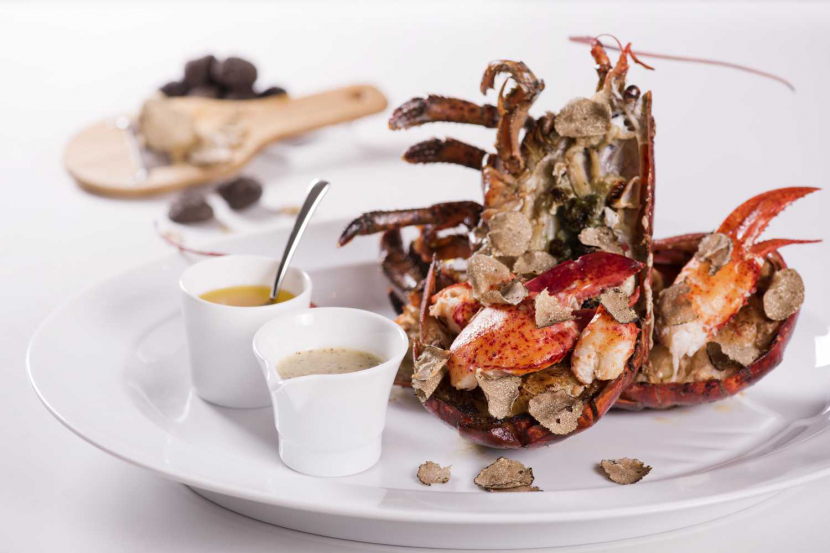 Nothing quite hits the spot like a steak, and at CUT by Wolfgang Puck you have plenty of different options to choose from. Executive chef Brian Becher started his career at the Wolfgang Puck restaurant in Atlantic City, New Jersey, so this is bound to be an authentic American experience.
Mon-Thu noon-3pm; Mon, Tue and Sat, 7pm-11pm; Wed-Fri, 7pm-11.30pm. Four Seasons Bahrain Bay (1711 5044).
David's Stir Fry Crazy
The principle of David's Stir Fry Crazy is simple: everything has to be fresh, and should spend just seconds out of the wok before being served in front of you. The menu is huge and there are plenty of vegetarian options to keep everyone happy.
Daily noon-3pm, 6.30pm-11.30pm. Road 3605, Adliya (1754 0188).
Le Chocolat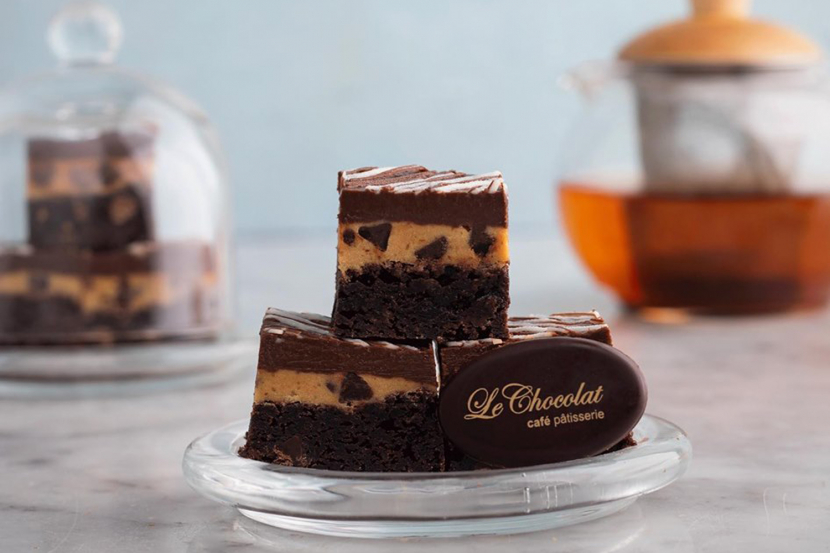 Although this restaurant's speciality is undoubtedly the wide array of cakes and desserts, Le Chocolat also offer up amazing pizza and local Arabic dishes. Start your day right or end it with a bang by heading to one of its many branches.
Various locations including Road 306 Adliya, open daily 10am-9.30pm (7738 3383).
Maki
You definitely don't need a reason to visit the iconic World Trade Centre, but the food at Maki is definitely a plus. The creators of Maki have put a contemporary twist on a number of Japanese dishes meaning you won't find them anywhere else in the world (unless you visit one of the other chains).
Sat-Tue noon-11pm; Wed-Fri, noon-midnight. World Trade Centre, King Faisal Highway (1752 2733).
NOMAD
This award-winning restaurant describes itself as an urban eatery and offers up everything from kimchi noodles to pulled jackfruit. Be sure to try out the coffee, but try not to be too overwhelmed by the number of options.
Daily 8am-11pm. The Courtyard, Seef (1700 0330).
Play Restaurant & Lounge
Play Restaurant & Lounge lives up to its name by offering up a playful combination of Mediterranean and Asian food. Soak up the atmosphere at this classy spot inside the Jumeirah Royal Saray hotel.
Daily 7pm-2am. Jumeirah Royal Saray Hotel, Manama (1710 0345).
Plums restaurant
There are plenty of steak options in this restaurant, but for anyone after a less-meaty affair seafood on offer includes salmon and fresh oysters.
Daily 7pm-11.30pm. Road 2803, Al Seef (1758 6499).
Rasoi by Vineet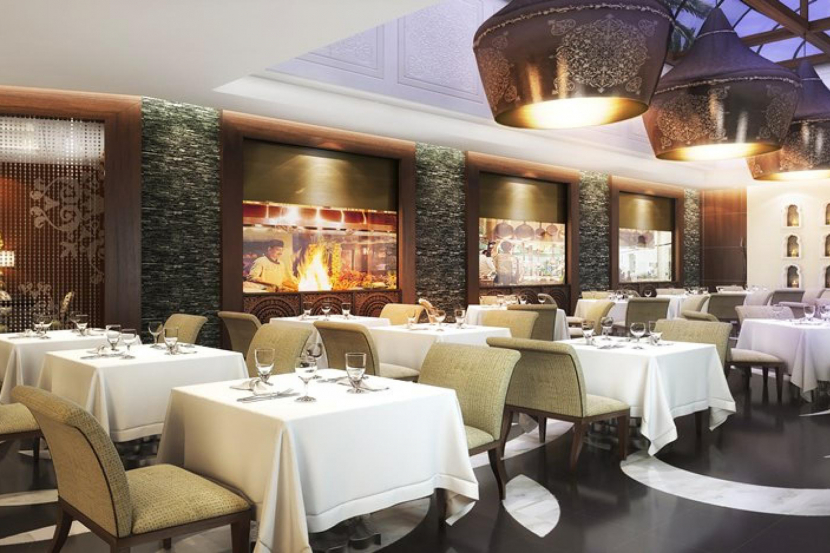 Rasoi by Vineet was the first restaurant in Bahrain run by a Michelin-starred chef (Vineet Bhatia), and offers up a number of contemporary Indian dishes. Watch the masters at work on your food from the show kitchen and get ready for a top-notch meal.
Sun-Thu noon-3pm, 7pm-11pm; Fri-Sat 1pm-4pm, 7pm-11pm. Road 3801, Manama (1774 6461).
Re Asian Cuisine
Enjoy views over Bahrain Bay from the 50th floor of the Four Seasons Hotel as Wolfgang Puck provides dishes from across Asia including China, Japan and Vietnam.
Sat, Sun and Tue 7pm-11pm; Wed-Fri, 7pm-11.30pm. Four Seasons Bahrain Bay, Manama (1711 5046).
The Foundry
Thanks to its dedication to fresh foods, The Foundry's menu changes season-to-season, but there's sure to be something you'll like. The American bistro is set in an industrial chic space with brick walls and exposed steel beams which adds to its atmosphere.
Mon-Wed 5pm-late; Thu-Sat midnight-late. Road 3831, Adliya (1722 3223).
The Orangery
It's hard not to feel like you've gone back in time during a visit to the Orangery, which has taken inspiration from tea rooms common across Europe between the 17th and 19th centuries. Get the best of both worlds by mixing and matching from their Middle Eastern and traditional European menu options.
Daily 8am-10.30pm. The Palace Boutique Hotel, Adliya (1736 9696).
Be the first to get all the latest Bahrain news, reviews and deals into your inbox by signing up to our free
newsletter
,
click here to sign up
.