Sometimes cooking just isn't an option – when your stomach is rumbling louder than a jet plane you just can't wait.

But eating out all the time quickly eats up your salary, and sometimes payday seems an impossibly long time away.

There are plenty of budget options all across Bahrain, as long as you know where to look.

Here, Time Out Bahrain has rounded up ten of the best…
Banana leaf
If authentic and dirt-cheap Thai food is what you're after, Banana Leaf is the place to go. Make sure you get here early for dinner as there aren't many tables, and you definitely don't want to miss out on trying the tom yum soup.
Daily 12.30pm-11.30pm. Hassan Bin Thabit Ave, Manama (1774 4171).
Fouaal Ranoosh
Fouaal Ranoosh could possibly have the best falafel in Bahrain, and if that's not enough to attract you, nothing on the menu is above BHD1. Dine like a king for prices that won't break the bank.
Daily 6.30am-1pm, 5pm-11pm. Exhibition Road, Manama (1753 7037).
Haji Gahwa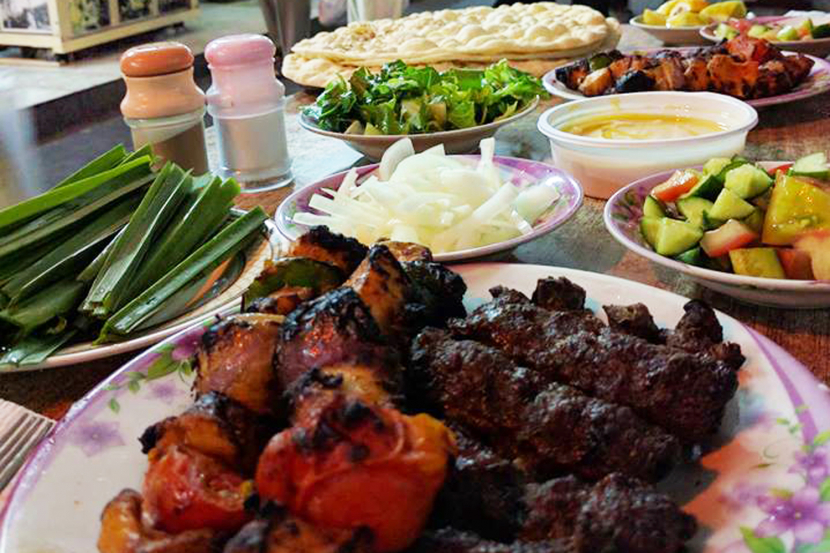 Wandering around Manama souq and bartering can be exhausting work, so be sure to stop off at Haji Gahwa to refuel. This is a traditional Bahraini spot and can get quite busy. There's no menu, so you'll be given food based on what time of day it is, with its speciality being biryanis.
Daily 5.30am-9pm. Manama Souq (1721 0647).
Honey's
Fancy interior worshippers and Instagram fans shouldn't bother with Honey's – but if you're after award-winning food and hard-to-beat prices, you can't miss this. Grab spicy Thai food at this hotspot until the early hours.
Daily 10am-6am. Next to Gold City, Manama (3923 8507).
Naseef
This well-established restaurant has been serving up Bahraini food since 1920 and boasts a very loyal fanbase. Be sure to try the famous mango ice cream.
Daily 8am-10pm. Bab Al-Bahrain, Manama (1720 8888).
Navaratna Restaurant
Vegetarians, rejoin! Everything on the menu at Navaratna Restaurant is meat-free. This spot serves up fresh and tasty south Indian, north Indian and Chinese cuisine at tiny prices.
Daily 6.30am-11pm. East Riffa (1749 0955).
Saravana Bhavan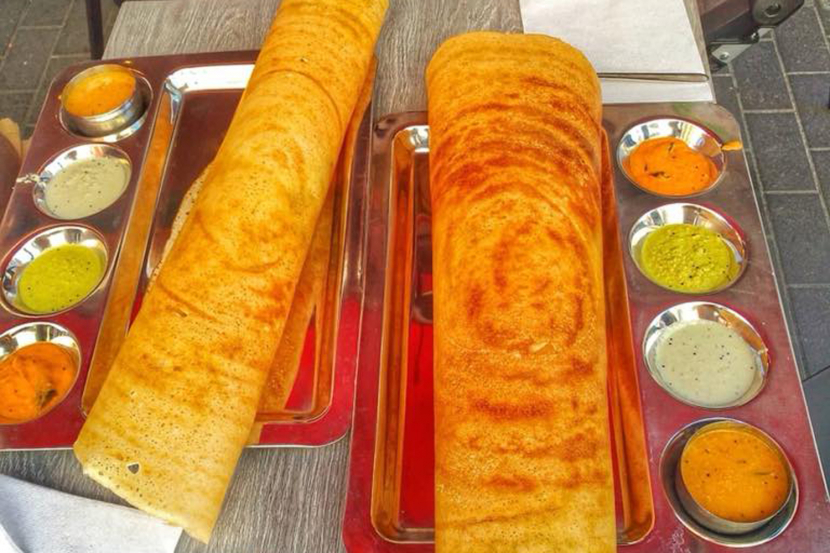 If you think this name sounds familiar, and you've eaten here before but in a different country, chances are you're right. Saravana Bhavan is one of the largest South Indian chain restaurants in the world and can be found everywhere from the UK to New Zealand. Make sure you try the huge dosas.
Daily 7am-11pm. Road 905, Salmaniya (1724 5577).
Swagat Restaurant
Swagat is best enjoyed with a group of friends ordering far too much food, then being pleasantly surprised when the bill comes. Everything at this Indian restaurant is vegetarian, and there are plenty of dishes to choose from.
Daily 6.30am-10pm. Manama Souq (1722 5137).
Tabreez Restaurant
Seafood fans need to check out Tabreez Restaurant during any stay in Bahrain. Grilled fish dishes are its speciality, but there are plenty of meat options too.
Sat-Wed 11am-11.30pm; Thu-Fri 11am-midnight. Ain Adhari Avenue, South Sehla (1740 6206).
Take Away
Everything at Take Away is mouth-wateringly beautiful, and amazingly cheap. Head here for falafel, shawarma and huge trays of food for next to nothing.
Sat-Thu 6am-midnight; Fri, 11am-midnight. Next to Al Moayed Tower, Seef (1756 6442).
Be the first to get all the latest Bahrain news, reviews and deals into your inbox by signing up to our free
newsletter
,
click here to sign up
.