For some of us, caffeine is an occasional treat, only to be drunk in desperate times after sleepless nights or during very tiring work days.

For others, it's a way of life, with people across the world unable to function before their morning cup of tea or coffee.
Whichever type you are, Time Out has rounded up a selection of some of the top coffee shops across Bahrain where you can get your fix.
Al Bindaira
If an authentic Arabian coffee shop experience is what you're after, head to Al Bindaira. You can pick up a latte or an Americano, or opt for Al Bindaira's speciality – Turkish coffee – or even try out the Arabic coffee with dates. If you're not a huge caffeine fan, try out the tea or hot chocolate, or even the milkshakes.
Sat-Wed 10.30am-midnight; Thu-Fri 10.30am-1.30am. ALA'Ali Complex, Seef (1758 7587). Road No 4130, Riffa (1762 2355). Road 2608, Adliya (1774 4066). Sat-Wed 10am-10pm; Thu-Fri, 10am-11pm. Bahrain City Centre, Road No 2819, Manama (1717 8090).
Bu Khalaf Coffee Shop
Exploring all the historic sites of Muharraq can be hard work, so make sure you stop off at this tiny coffee shop to recharge. Open since 1937, Bu Khalaf is old school and keeps it simple – enjoy coffee with dates, or tea with or without milk and sugar. If it's cool enough, sit outside and enjoy a spot of people watching.
Sat-Thu 8am-12.30pm, 4pm-9pm. Road 917, Muharraq (55 887 3882).
Cafe Lilou
Step inside Cafe Lilou and find yourself transported to a traditional Parisian brasserie. This haunt has long been a favourite among locals and tourists alike thanks to its cake and pastry selection, along with its fantastic coffee. Come for the delicious food, stay for the perfectly-Instagrammable interiors.
Sat-Wed 8am-11.30pm; Thu-Fri, 8am-midnight. Road 3803, Adliya (1771 4440).
Café pistachio
The clue is kind of in the name, so don't be shocked by the sheer amount of green at this coffee shop in Salmabad. The pistachio cupcake is the speciality here (obviously), but the freshly-made paninis are also a winner.
Daily 8am-midnight. Road 408, Salmabad (1787 7866).
Chai Cafe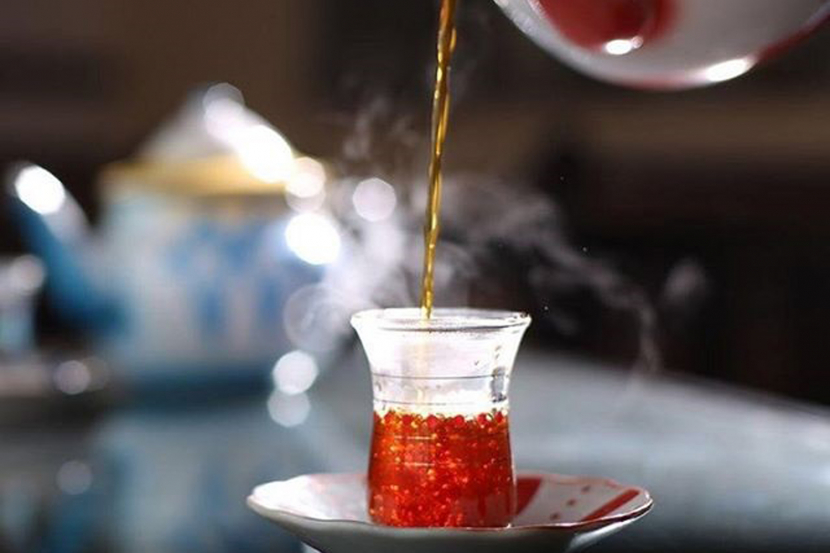 Chai cafe's menu is filled with traditional Bahraini food and is the perfectly place to stop off for a quick breakfast. Make sure you try out the freshly baked bread, you won't regret it.
Daily 8am-11pm. Ramli Mall, Daih. (1756 4858).
Crust and Crema
Coffee aficionados must visit Crust and Crema who roast its own green coffee beans and offer up other beans from around the world. As if that wasn't enough, it has a number of brewing methods you can choose from, meaning you'll never run out of things to try. For those looking for something more substantial, they also serve thin crust pizza.
Daily 8am-midnight. Galleria Mall, Zinj (7735 3535). Road 3035, Seef, (1721 4155).
Don Vito Cafe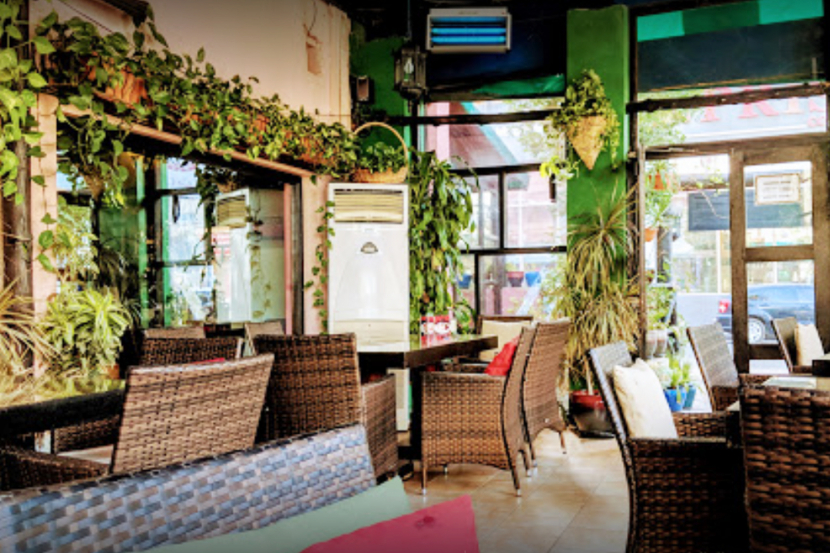 Godfather fans should stop off at Don Vito Cafe, named after the head of the Corleone family. This café has a laid back and friendly atmosphere, with plenty of Arabic food options. Anyone who dislikes shisha should try to get a seat outside.
Sat-Wed 8am-2am; Thu, 8am-3a; Fri, 8.30am-3am. Road 2612, Adliya (17 714 464).
House of Coffee
There's plenty to see and do inside the Shaikh Ebrahim bin Mohammed Al Khalifa Center for Culture & Research, not least of which is stopping off at House of Coffee. Try all kinds of coffees and teas, or opt for the food options that have an Arabian twist on classics from around the world.
Daily 8am-10pm. Muharraq (1722 7799).
Le Chocolat
Head to this French cafe for breakfast and choose classics including French toast and croissants. For those with a sweet tooth, there are 30 different desserts to choose from, including a number of delicious-looking cakes.
Daily 7.30am-12.30am. Road 3621, Seef (1711 1144). Daily 7.30am-11.15pm. Road 1704, Diplomatic Area (1753 0666). Daily 10am-9.30pm. Road 306, Adliya (7738 3383).
FiLLi café
Originally started in the UAE, this brand has since taken the world by storm with outlets in the UK and India, with plans to launch in Singapore and Canada shortly. FiLLi's signature drink is the saffron tea, to be enjoyed with snacks including samosas, English muffins or a paratha bite.
Daily 7am-11pm. Bab Al-Bahrain (1666 7777). Daily 8am-midnight. Road 301, Hamad Town (1666 7778). Daily 9am-midnight. Baynah Avenue, Riffa (1666 7779).
Maya La Chocolaterie


Hot chocolate doesn't often take centre stage on a cafe's menu, but Maya La Chocolaterie isn't like other options. This place is essentially a love letter to everything chocolate-based – from cakes and pralines to hot and cold drinks. Indulge your taste buds with a visit – the smell alone is enough to draw anyone in.
Sun-Wed 9am-11pm. Thu-Sat 9am-11.45pm. Seef Mall (1758 3368).
New York Coffee
Two Americans set up New York Coffee in 1999 and its been wildly popular ever since, opening up three outlets so far. The company roasts its own beans in Sitra to ensure they're as fresh as possible, and coffee enthusiasts can choose beans from locations including Brazil and Colombia.
Daily 6am-midnight. Road 90, Hamala (1761 3272). 24/7. Road 306, Manama (1774 6974). Daily 7am-10pm. Government Avenue, Manama.
Ritz Gourmet Lounge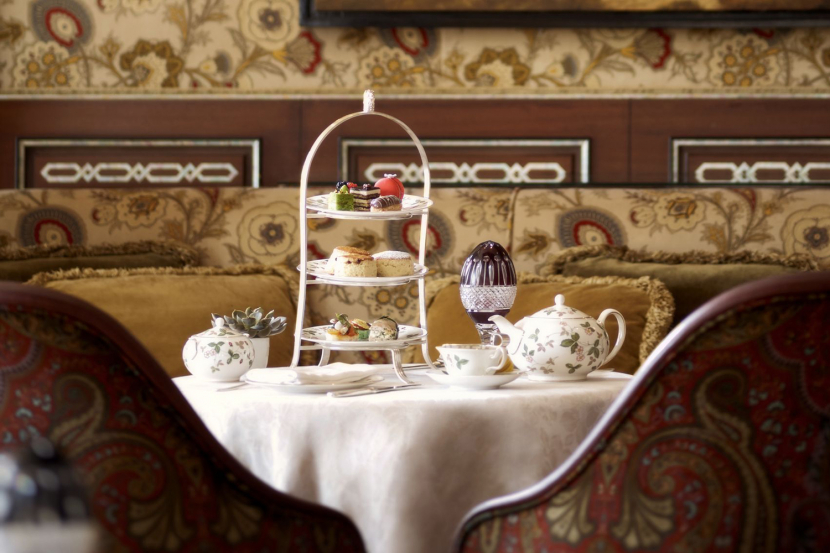 If you want to splash out and sip tea like a king, visit the Ritz Gourmet Lounge inside the Ritz-Carlton Hotel. The 19th-century inspired interior alone makes this worth the trip, but the hot drinks and delectable pastries will leave you wanting more.
Daily 7am-11.30pm. Ritz-Carlton Bahrain, Seef (1758 6499).
Tea Garden
With 20 different teas on offer at the Tea Garden in Seef, it's no wonder this cafe is a top choice for an afternoon tea experience. Options on the menu include scones, cakes and finger sandwiches so there's something for everyone. The pastel colours and floral walls make this place a calming way to spend an afternoon.
Daily 7am-11pm. Ramee Grand Hotel, Shaikh Isa Avenue, Seef (1711 1999).
The Orangery
The Orangery's luxurious tea room will make anyone feel fancy, especially thanks to their selection of macaroons and desserts. Choose from classics including espressos and flat whites, or try out the Turkish coffee.
Daily 8am-10.30pm. The Palace Boutique Hotel, Manama (1736 9696).
Veranda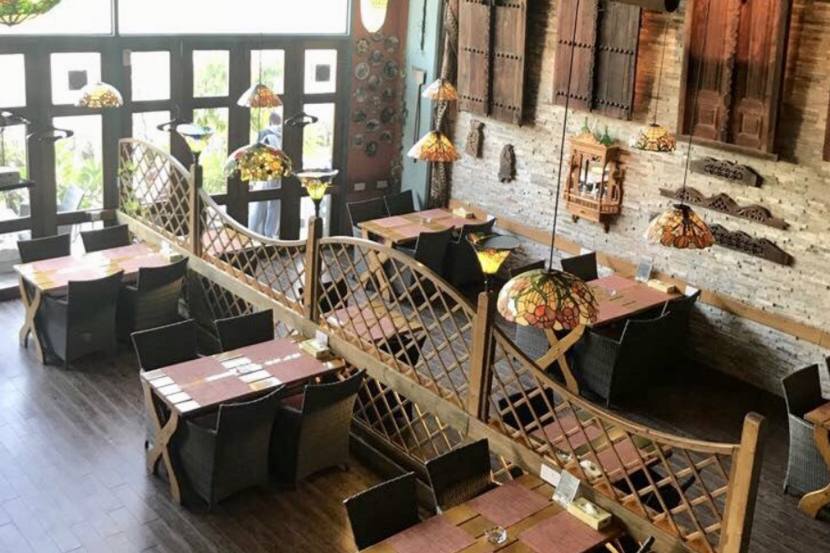 The great thing about Veranda is the sheer range of different cuisines on option – if you head here for breakfast, you can pick up French toast or croissants, or opt for a Mediterranean breakfast or even foul medames. There are lots of different tea and coffee classics, and even iced tea if it's a hot day.
Sun-Thu 9am-12.30am; Fri-Sat, 9am-1.30am. Road 2702, Adliya (1771 5868). Sun-Thu 11am-1am; Fri-Sat, 11am-1.30am. Amwaj Lagoon (1601 0099).
Be the first to get all the latest Bahrain news, reviews and deals into your inbox by signing up to our free
newsletter
,
click here to sign up
.