If there's one type of food that everybody loves, it has to be burgers.

From the classic beef with tomato and lettuce to the high-rise calorific options stacked high with toppings such as mac 'n' cheese and onion rings, there's a burger for every mood and occasion.

Here we've rounded up 15 of the top burger restaurants in Bahrain – and there's not a generic fast food chain in sight.
Blaze Burgers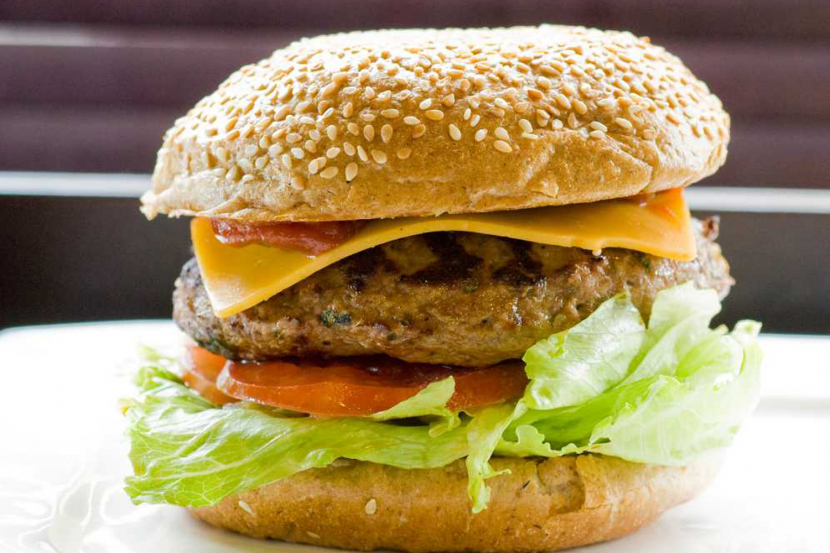 We've started this list on a high with Blaze Burgers, which is widely thought of as one of the best places for fast food in the Kingdom. There are dozens of burger topping options, and you can make your own if nothing tickles your fancy – you can even customise your fries too. If you're feeling adventurous, try the 6Abooga burger – two Angus beef patties in between two grilled cheese sandwiches. It's a real belt-buster.
Sat-Wed 11am-1am; Thu-Fri 11am-2am. Road 3819, Adliya (1774 4773).
Bluefield Burger
Greek and American food aren't natural bedfellows, but the creators of Bluefield Burger tore up the rulebook when they started this restaurant. The food combines the herbs and flavours of the Mediterranean with the classic American burger, resulting in some unusual offerings. Try out the Greek, which has pulled lamb shoulder and feta cheese, or if you're seriously hungry opt for the heavyweight, which has a half kilogram beef patty inside.
Sat-Wed 8am-11.30pm; Thu-Fri 8am-1.30am. Road 2408, Juffair (1721 4441).
Burger Zone
If you're after something basic, don't bother with Burger Zone, which potentially has some of the craziest options in Bahrain. One of the best-selling items, appropriately named the beast, has mozzarella sticks, three different kinds of sauces, cheddar cheese and crispy onion, all on top of a beef patty.
Daily 1pm-1am. Road 1401, Riffa (1724 5417). Daily noon-midnight. Road 3469, Diyar al-Muharraq (3808 4084).
Coco's
Coco's in Adliya is perfect for visiting with friends thanks to the tasty mini burger sliders on offer. The mushroom cheeseburger is a particular highlight and you'll definitely want to come back for more. Make sure you get here early, as this culinary gem fills up very quickly during peak hours leaving you with quite a wait for a table.
Daily 11am-1am. Road 3803, Adliya (1771 6512).
Elevation Burger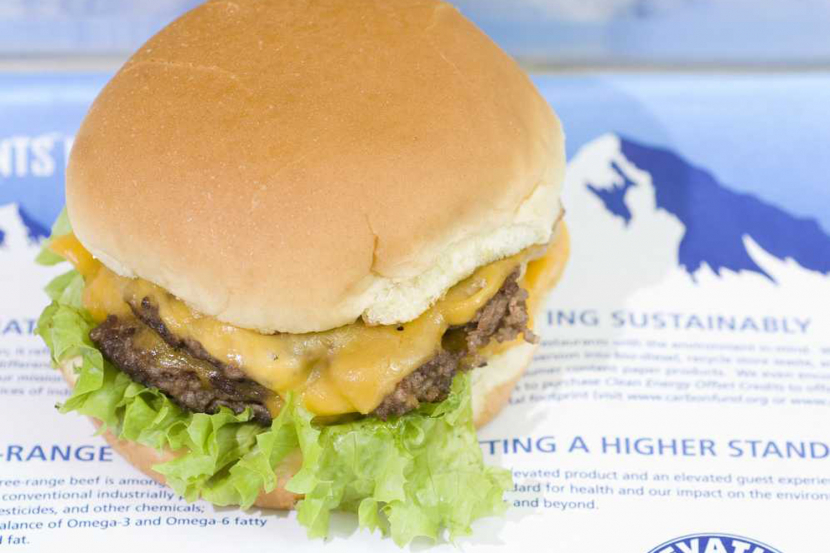 The idea behind Elevation Burger is simple: take a regular burger and elevate it by making it healthier and tastier using grass-fed free-range beef. The result is burgers you won't feel terrible about gorging on. This restaurant caters to all sort of diets with a number of vegetarian options and even a paleo burger. If you're in the mood for a challenge, try the vertigo burger, which has up to ten beef patties inside.
Sun-Wed 11am-11pm; Thu-Sat 11am-midnight. Seef Mall, Shaikh Khalifa bin Salman Highway (1758 7828). Sat-Wed noon-11pm; Thu-Fri noon-midnight. Wadi al Sail Mall, Wali Al Ahd Highway, Riffa (1764 0031). Sat-Wed noon-1am; Thu-Fri noon-1.30am. Road 2833, Al Sayh, Busaiteen (1330 0032).
Flip Burger
We won't deny that we've chosen a restaurant or meal based on how it will look on social media in the past, and if you're looking for something for the 'gram, head to Flip Burger. Opt for one of the colourful buns – from bright green to dark pink – which are flavoured using ingredients including saffron. Head here during happy hour, which runs from 3pm to 7pm every day, for deals across the menu – including cheese balls for 700 fils, and a crispy chicken burger meal for BHD1.8.
Daily 11am-midnight. Bahrain Mall, Sanabis (3548 5830). Daily 8am-midnight. Sanad (3548 5898).
Gold Label Burgers
This cinema-themed restaurant specialises in blockbuster burgers including the truffle brisket, which features 12-hour pulled pork brisket topped with melted truffle cheese and truffle aioli. The burgers are definitely something to shout about, but don't miss out on the incredible sides which range from buffalo nachos to Kansas BBQ wings.
Daily, 6pm-midnight. Road 1205, West Riffa (1779 9994). Daily noon-midnight. Al Nakheel Center, Sar (1779 9995). Daily noon-midnight. Food Park, Juffair (3211 4422).
Grub Shack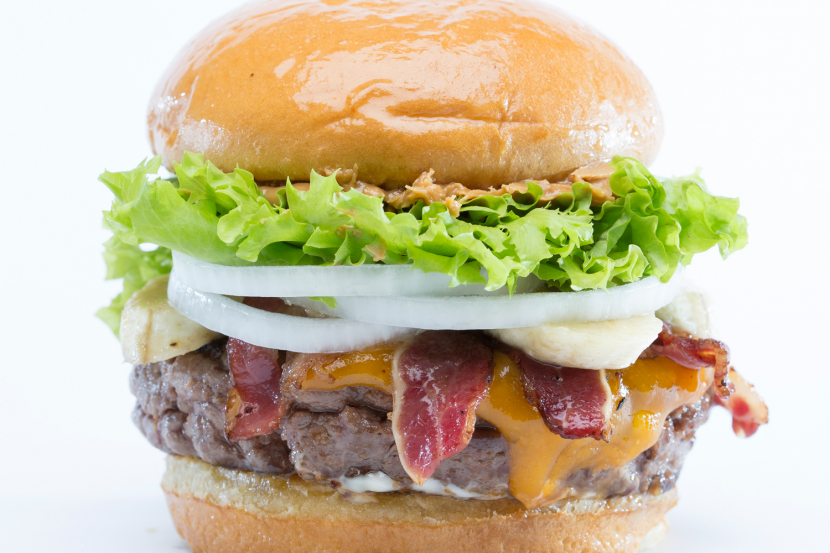 American diners are second to none for their amazing comfort food, and Grub Shack is no exception. Head here for uniquely named burgers including the Elvis, the Liz Taylor, and the Uncle Sam, with a huge range of toppings. Make sure you grab some pickle chips or the mac 'n' cheese goulash for a side.
Sat-Wed noon-midnight; Thu-Fri noon-1am. Road 90, Hamala (1713 1363). The Walk, Mashtan Road, Riffa (1749 1171).
Jan Burger
This unassuming fast food chain is beloved by locals, many of whom say this budget-friendly restaurant offers up the tastiest burgers in Bahrain. Don't be fooled by the exterior, this place is a real hidden gem.
Daily 7pm-noon. Road 311, Muharraq (1733 1991). Daily 4.30pm-midnight. Road 1334, Riffa (1777 2433). Sun-Wed 3.30pm-12.30am; Thu 3.30pm-1am; Fri 4pm-1am. Adliya (1771 2554). Daily 4pm-11.5pm. Ajwad Aljabri Ave, Isa Town (1778 0383). Daily 4.30pm-noon. Hamad Town (1741 4606).
MOOYAH Burgers, Fries & Shakes
Originally started in Plano, Texas, this all-American chain is beloved across the Middle East in Bahrain, UAE, Oman and Saudi Arabia. When we think of burgers, we almost always think of beef, but if you feel like trying something a little different, opt for one of MOOYAH's turkey burgers. Gluten-free or iceberg lettuce buns mean there's something for everyone with a dietary requirement.
Sun-Wed 10.30am-3am; Thu-Sat 10.30am-4am. Road 41, Juffair, (1717 9178). Daily 11am-1am. Road 5720, Amway Island (1335 3366).
Polo Gastropub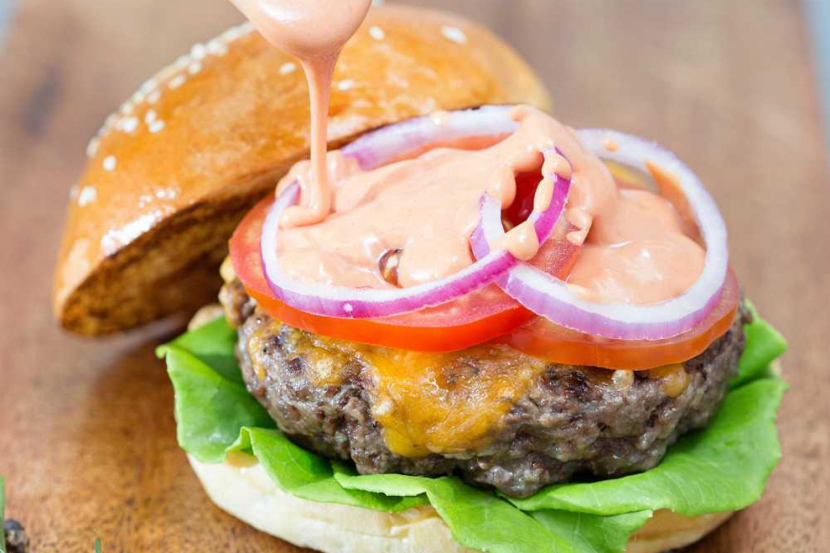 If you're craving the ambience of a proper English pub, Polo Gastropub inside the Palace Boutique Hotel is a top option. Show off in front of your friends by ordering the manwich, which comes with sausage, hash browns, baked beans and fried eggs.
Thu-Sat noon-2am; Sun-Wed 4pm-2am. The Palace Boutique Hotel, Road 382, Adliya (1736 6201).
Sage & Sirloin
As the name suggests, Sage & Sirloin specialises in delicious steaks. This restaurant has all the standard burger fare such as wagyu beef and a sloppy Joe option, but vegetarians certainly won't feel left out thanks to the aubergine parmigiano burger and the Mediterranean falafel burger.
Daily noon-midnight. Wali Al Ahd Highway, Hamala (1761 1949).
Slider Station
When you're just not sure what kind of burger you want, and don't want to commit to just one option, head to slider station. This restaurant specialises in sliders (duh) and you'll want to head here with a group of friends to maximise the amount of items on the menu you can try in one sitting.
Sun-Wed noon-11pm; Thu noon-11.30pm; Fri noon-midnight; Sat noon-11.30pm. Road 3803, Adliya (1663 3777).
Southside Restaurant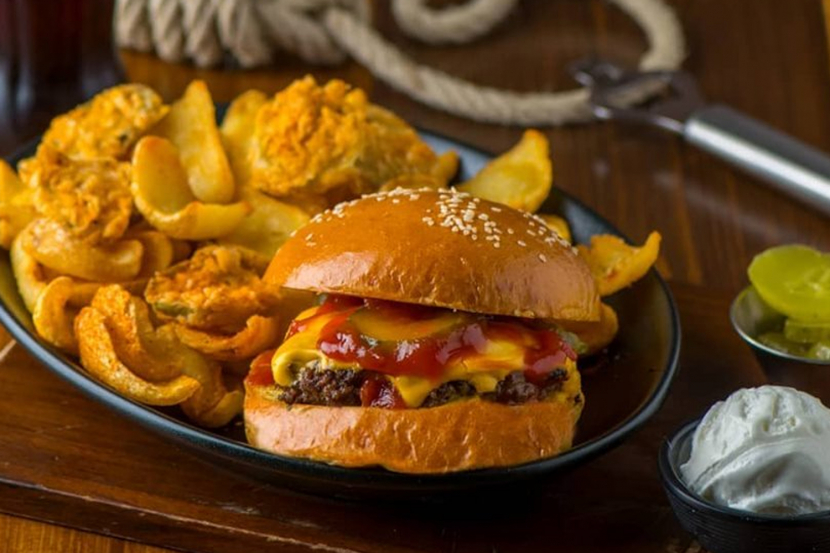 Just looking at Southside Restaurant's menu is making our arteries clog up, thanks to its mac 'n' cheese burger toppings, four-way fries and deep fried Twix dessert. Everything in this burger joint is over the top and utterly delicious. As well as all the next-level food offerings, Southside also has a number of retro games for you to play.
Sat-Wed 1.15pm-10.30pm; Thu-Fri 2.15pm-11.30pm. Hamala Hills Mall, Janabiyah (1700 2217).
The Meat Co.
The owners of the The Meat Co. don't feel the need to dress up the burgers in a fancy way and instead rely on the quality of the meat to ensure people keep coming back for more. Options include classic cheese, rib meat and chicken, with optional toppings ranging from avocado to grilled pineapple.
Sat-Wed 12.30pm-midnight; Thu-Fri 12.30pm-1am. Road 3809, Manama (1774 2080).
Be the first to get all the latest Bahrain news, reviews and deals into your inbox by signing up to our free
newsletter
,
click here to sign up
.