Every year, hundreds of thousands of people across the globe give up all animal products (from meat and dairy to honey and leather) for the entire month of January.
Whether you're looking to get a healthy head start on 2020, you're concerned about the impact your diet is having on the environment, or you just love animals too much, there's plenty of reasons to give Veganuary a go in Bahrain.
Although it's taken a few years for the trend to catch on in the Kingdom, there's now plenty of spots where you can get vegan food (and you won't even have to give up your favourite dishes!)
Read on for our pick of five restaurants that are so good you won't even miss a good steak (probably).
Anais Café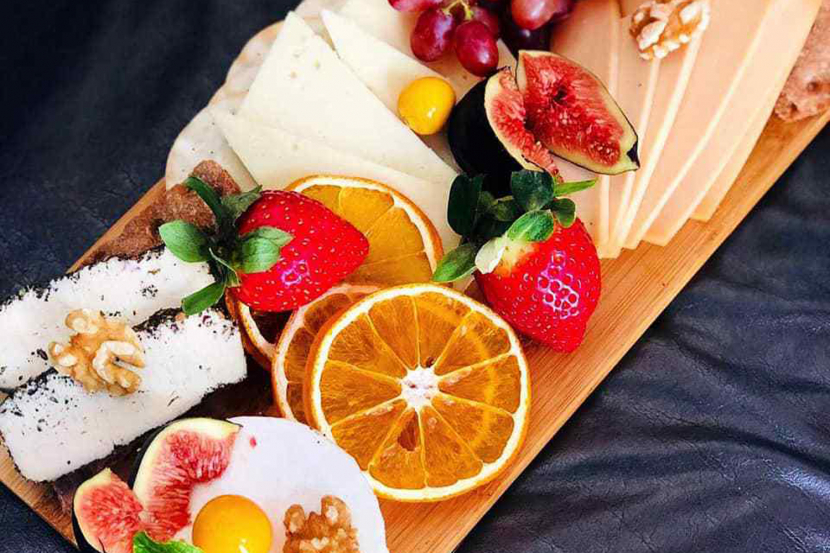 If you're looking to get fit in 2020, you can hit two New Year's resolutions in one at the (very) healthy Anais Café. The first raw vegan café in Bahrain, you can get dishes such as cashew alfredo, tofu scramble or mango salad. Plus, the café has just started selling a vegan cheese board, which will definitely be a game changer.
Daily 10am-10pm. Hala Plaza, Bu Ghazal, Manama www.anaiscafe.com (1766 3068).
Bahrain View Lounge
While Bahrain View Lounge isn't strictly a vegan restaurant, back in February 2019 the restaurant launched an entirely plant-based menu. You can grab dishes watermelon poke, hearts of palm ceviche and roasted squash tacos.
Sat-Wed 11am-midnight; Thu-Fri 11am-1am. Four Seasons Bahrain Bay (1711 5500).
Mana Café
This entirely plant-based café opened back in August but is already making quite a splash among vegans. The colourful smoothie bowls are destined for Instagram and you can also pick up shakes to help you recharge or refresh.
Sun-Thu 8am-8pm; Fri-Sat 10am-10pm. MODA Mall, next to Gate 9 (no number).
Plant Café
As Bahrain's first vegan café, opening back in December 2016, this spot has had plenty of time to perfect the offerings. Head here for new takes on old classics like lentil pate, udon bowls and date chocolate fudge.
Mon-Sat 10am-10pm. Hamala Hills, Janabiyah (1700 1677).
Raw Candy
Whoever said vegans have to be healthy will be proven completely wrong after a visit Raw Candy. Here you can enjoy all kinds of plant-based delights like ice cream sandwiches, chia brownies, and if course, chocolate, meaning you won't have to give up any of your favourite foods while taking on the challenge.
Sun-Thu 8am-6pm; Fri 8am-5pm; Sat 9am-6pm. Al Moayyed Tower, Seef (3211 1062).
Be the first to get all the latest Bahrain news, reviews and deals into your inbox by signing up to our free
newsletter
,
click here to sign up
.