If a character orders a takeaway in an American movie, there's a very good chance it'll be Chinese.
There's just something so inviting about those oyster pails filled with goodies that makes you want to order some yourself.
And if you're looking to grab some Chinese takeout in Bahrain, you have plenty of great options.
Here we've rounded up some of our picks for the top Chinese takeaways in Bahrain.
China Garden
The Gulf Hotel's popular Chinese restaurant is now offering takeaway and delivery, meaning you can finally get some of your favourite dishes delivered to your door. Although the full menu isn't available, you can get classics like stir fried chicken with cashew nuts, Singapore noodles and beef dumplings. As a bonus, several of the hotel's other outlets are also offering takeaway options, so you can mix and match if you feel like it.
Contact the hotel directly. Daily 11am-11pm. The Gulf Hotel Bahrain Convention & Spa, Adliya (3644 5585).
David's Stir Fry Crazy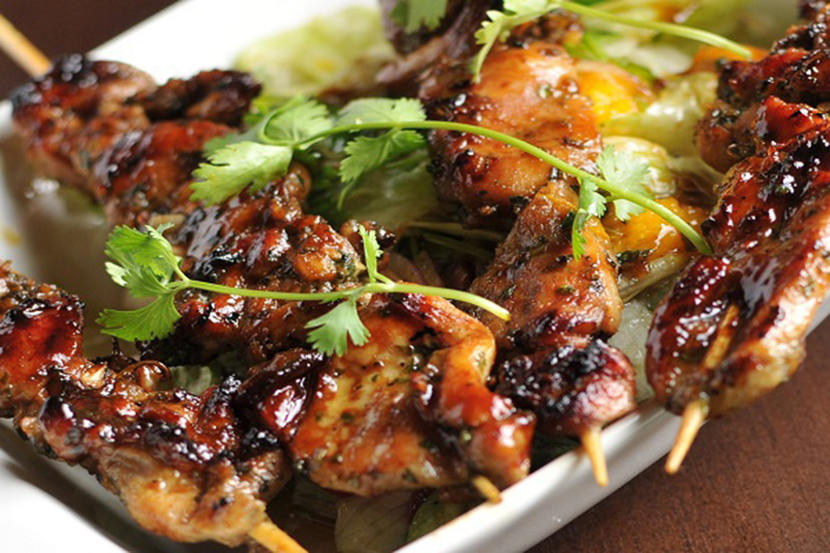 This Chinese eatery in Adliya may well be one of Bahrain's most beloved restaurants, and with good reason. You can order everything from roast peking duck to tom yum soup, and of course, more stir fry dishes than you can dream of. Bambudha, which is from the team behind David's Stir Fry Crazy, is also accepting takeaway orders, and you'll be able to order street food dishes and plenty of noodles.
Daily noon-3pm, 6.30pm-11pm. Adliya (1700 3883) or Riffa (1776 0780).
Hong Kong Cuisine Taste
With three restaurants dotted around Bahrain, Hong Kong Cuisine Taste is definitely doing something right. Order from here and you can expect delicious street food, classic dishes like Hong Kong chilli beef and tasty bao buns. There's even a healthy menu if that's your thing.
Riffa (7766 1661), Al Aali Mall, Seef (1748 4048), or Hala Plaza, Zinj (1766 1668).
Hot Pot
Although this restaurant mainly serves Filipino food, there are plenty of great Chinese dishes on the menu too. You can get several different kinds of chowmein or sweet and sour dishes, or you can branch out and try some classic Pinoy dishes too.
Daily 10.30am-3.30am. Manama (1725 1565).
Houseboat
Whether you're craving Chinese, Indian or Japanese, there's a good chance you'll find what you're after on the menu at Houseboat. Options include sweet and sour chicken, crispy duck and crab salad.
Sat-Wed 11.30am-11pm; Thu-Fri 11.30am-midnight. Amwaj Islands (1601 0321).
Nu Asia
As the name would suggest, Nu Asia offers up dishes from all over the continent, rather than just from China. The majority of the menu has food from China, Thailand, Japan and India, but there are also options from Korea, Malaysia and the Philippines. You can order dishes like prawn toast, spring rolls and crispy xo beef.
Sat-Wed 11.30am-11.45pm; Thu-Fri 11.30am-12.15pm. Al Aali Mall, Seef (1743 4344).
Re/Asian Cuisine
Another fine-dining restaurant that has just opened its doors to takeaway orders, Re/Asian Cuisine offers up some top notch Chinese food. You can get chili chicken dumplings, lobster and shrimp spring rolls and Hong Kong style Loup de Mer, among others.
Contact the hotel directly. Daily noon-10pm. Four Seasons Bahrain Bay (1711 5044).
Zahr al Ruman
Most people visit or order from Zahr al Ruman for the momos, a dumpling originating from the Himalayas, but there are plenty of Chinese dishes on the menu too. These include schezwan chicken, beef manchurian and chili prawn. There's plenty of fried rice options as well.
Sat-Thu 11am-2pm, 5pm-10.30pm; Fri 5.30pm-10.30pm. Riffa (3874 4204).
Be the first to get all the latest Bahrain news, reviews and deals into your inbox by signing up to our free
newsletter
,
click here to sign up
.