In recent years, lunch has got itself a bad reputation. The word conjures up images of soggy sandwiches eaten al desko, or the same meal from the only cafe near work.
But here at Time Out, we want to bring the joy back to lunches, and we've rounded up a few of our favourite options in Bahrain.
Forget brunch - this isn't about stuffing your face until you fall into a food coma, this is about enjoying delicious food while basking in Bahrain's gorgeous weather.

Read on for our picks of the top lunch spots in Bahrain.
400 Gradi
Wandering around the mall is tiring work, and if you happen to be window shopping at the Avenues, 400 Gradi is a fantastic spot for lunch. The pizza here adheres to the Associazione Verace Pizza Napoletana guidelines, meaning it's the most authentic Naples-style slice you can possibly get. The pizzas have a thin base, and are cooked at 400 degrees in a wood-fired oven for just 90 seconds. Yum.
Daily 9am-11pm. The Avenues, Sea Front, Manama (1711 0618).
Cafe Lilou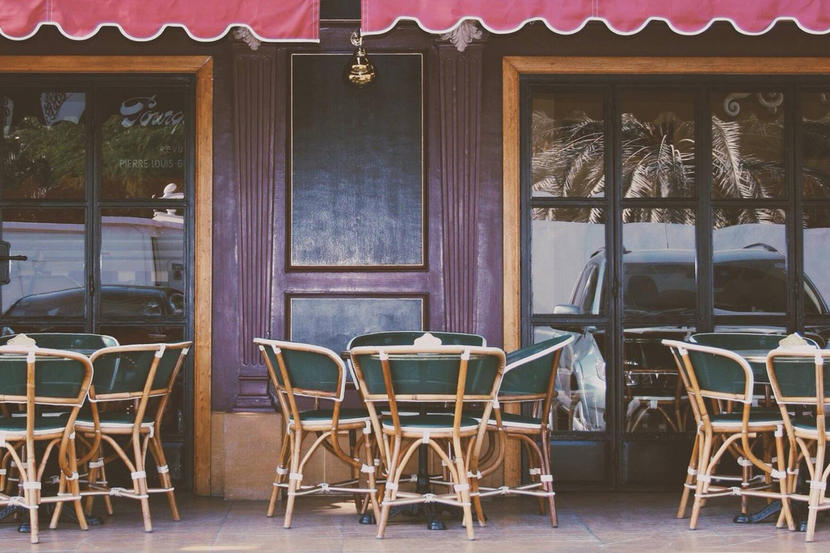 As one of the most popular restaurants in Bahrain, the only problem with Cafe Lilou is you might struggle to get a seat. Cafe Lilou oozes Parisian chic, and the pastries and cakes are to die for. The coffee is great for a pick-me-up, and we would spend the whole afternoon here if we could.
Daily 8am-midnight. Adliya (1771 4440).
Cantina Kahlo
We'll take any excuse we can get to visit the gorgeous Ritz-Carlton Bahrain, if only to say hello to the flamingos. But Mexican eatery Cantina Kahlo is yet another reason to visit the hotel, particularly for lunch outside. The tacos are delicious and filling, the guacamole is some of the best we've had in Bahrain, and the ceviche is next level.
Daily noon-midnight. The Ritz-Carlton Bahrain, Seef (1758 6401).
Gallery 21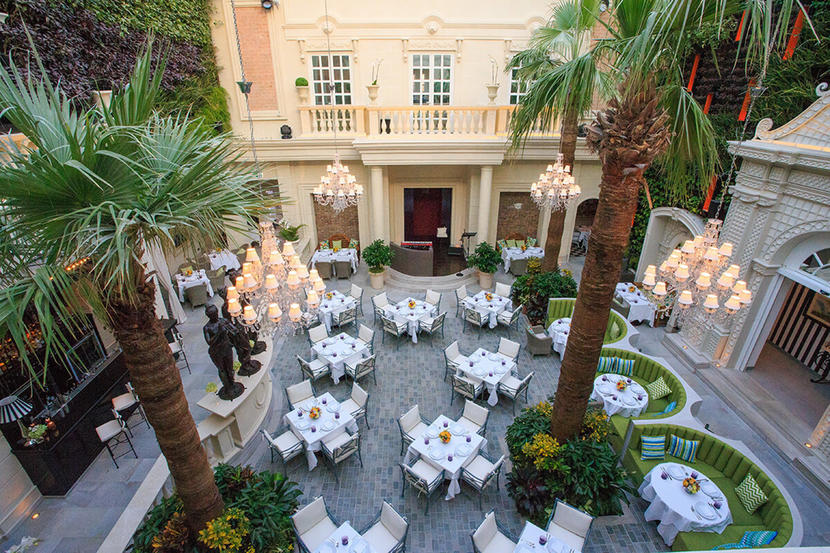 There's nothing we love more than walking around Block 338 and checking out the art galleries and the areas many restaurants. You can combine the two if you head to Gallery 21 for lunch, which has an art gallery as well as a gorgeous restaurant inside. It's the perfect place to absorb some culture and enjoy great food.
Daily 9am-2am. Adliya (1771 1600).
We've already named this rooftop restaurant as one of the most Instagrammable spots in Bahrain, but that's not the only reason to visit. The food is perfect, whether you're heading here for breakfast, lunch or dinner, but we would say lunch is the best time to visit so you can take advantage of the sunny rooftop area. The mushroom risotto is a must-try, as it the potato dauphinoise.
Daily 6.30am-11pm. Merchant House, Manama (1667 8666).
Le Chocolat
The main reason to go to Le Chocolat is of course the desserts, but the cafe also offers up all kinds of sandwiches and pizza if you're craving something savoury. Le Chocolat has proven so popular that there are branches all over Bahrain, and you'll soon find out why.
Daily 7.30am-12.30am. Various locations.
Links
Even if you're not a golf fan, the views over the Royal Golf Club course at Links are stunning, and you can take full advantage of them thanks to the floor-to-ceiling windows.
Daily noon-10pm. Royal Golf Club, Riffa (1775 0777).
If you're in a big group and struggling to pick a cuisine, Nomad Urban Eatery is your best bet. The menu is a mix of Arabic, European and east Asian dishes, and has plenty of vegan or vegetarian options too. We love the bao buns, and the salads.
Sun-Wed 8am-11pm; Thu-Sat 8am-11.30pm. The Courtyard, Seef (1700 0330).
Plant Cafe
The entirely vegan menu at Plant Cafe will be able to convert even the biggest meat eaters. With vegan cheese boards, filling wraps and light salads, it's a great lunch option in Bahrain.
Mon-Sat 10am-10pm. Hamala Hills, Janabiyah (1700 1677).
Poke Cafe
While we'd much rather be enjoying a bowl in Hawaii, Poke Cafe brings the best of the island state's food to Bahrain. You can customise the bowls however you like, and all of the options are gluten and dairy free.
Daily 11.30am-10.30pm. Hamala (1728 1888).
The Orangery
Feeling fancy? The Orangery will make you feel as though you've gone back in time as you graze on sandwiches and drink tea. It's a great spot for lunch, particularly if you sit outside.
Daily 10am-1am. Palace Boutique Hotel, Manama (1736 9696).
Be the first to get all the latest Bahrain news, reviews and deals into your inbox by signing up to our free
newsletter
,
click here to sign up
.