There's something truly magical about Bahrain in October - now that summer officially ended on September 23 (although judging by the heat, you wouldn't know it), there's more and more events racking up for you to pop into your calendars.

With the Rugby World Cup, Oktoberfest, and Bahrain's International Music Festival all taking place this month, you certainly won't struggle to find things to do.

Read on for our round up of all the top events to attend this month.
Oktoberfest


Oktoberfest traditionally ends on the first Sunday of October, so there are only a few events left to make the most of your lederhosen before you pack them away for another year. On October 3, La Plage at the Ritz-Carlton Bahrain are hosting a German BBQ night, or on October 4 you can choose between a beach festival at Coral Bay, a brunch at La Plage, or a buffet at Tapas Bar & Restaurant. Player's Lounge is putting on a special menu until October 6 too.
You can find out full details about all the Oktoberfest events this month by clicking here.
Photowalk
Budding photographers – this one's for you. On October 5, up to 50 people will be walking around Manama trying to get the best shots of the city on a guided tour as part of the Worldwide Photo Walk. Whether you've got the latest DSLR, or are still using portrait mode on your iPhone, everyone is welcome. The walk starts at 2pm outside the Bahrain National Museum, and will finish up at Al Ghous park.

And if you can't make it, be sure to check our guide to the best places to Instagram in Bahrain instead.
Free. Oct 5 2pm-6pm. Bahrain National Museum, Shaikh Hamad Causeway, Manama www.facebook.com/events/2110256835762988/ (no number).
Fiesta Espanola
Between the 6th and 12th of October, the InterContinental Regency is playing host to celebrity chef Jordi Gimeno. Every night between 7pm and 11pm, there will be a special Spanish buffet on offer and Gimeno will be serving up authentic food from his hometown of Barcelona at live cooking stations. For BHD25, you'll enjoy unlimited food, and Spanish dance group Sarsare Flamenco will be putting on a show for your entertainment.
BHD25 (buffet). Daily Oct 6-Oct 12 7pm-11pm. InterContinental Regency, Road 1507, Manama (1722 7777).
Beach festival
The Sofitel Bahrain Zallaq Thalassa Sea & Spa undeniably has one of the best beaches in Bahrain, but paying entry for you and all the family can quickly add up. But between October 10 and 12, entry for families is completely free, while couples will get 35 percent off. As a bonus, every person on the beach will get a complimentary massage. Ahh, bliss.
Thu Oct 10-Sun Oct 12 1pm-7pm. Sofitel Bahrain Zallaq Thalassa Sea & Spa, Zallaq Highway (1763 6363).
Rugby World Cup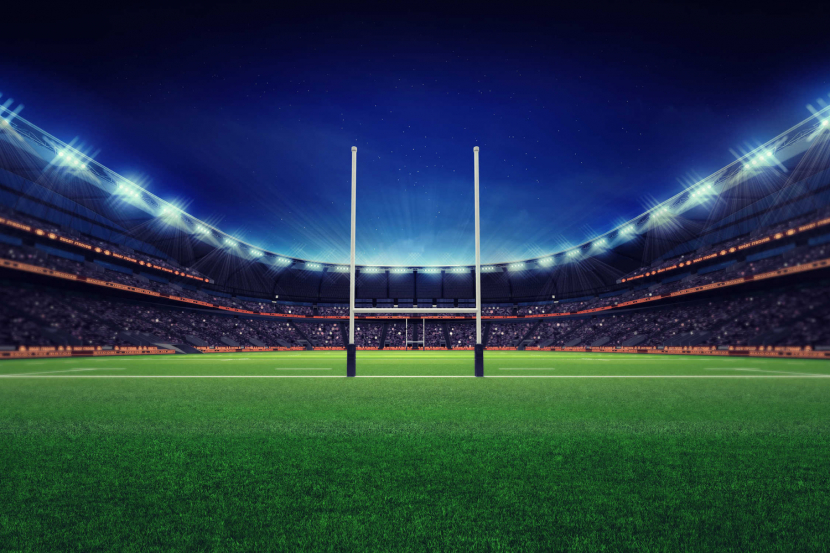 There's nothing quite like the buzz in the air of a bar during a sporting event, and you're going to feel that a lot throughout the month of October as the Rugby World Cup plays out in Japan. Although many of the games will be early-morning matches here in Bahrain (click here for all the times and fixtures), that won't stop dedicated expats supporting their team at all hours. We've even prepared a guide for where to watch the games, complete with all the happy hours deals here. https://www.timeoutbahrain.com/bars-nightlife/415673-where-to-watch-the-...
Japanese-themed brunch


Here at Time Out, we adore re/ Asian Cuisine by Wolfgang Puck (or we wouldn't have previously handed it our Restaurant of the Year and Best Asian Cuisine accolades). On October 12, the restaurant is holding a special Japanese brunch that will see chefs whipping up sushi, sashimi and tempura while a live jazz band performs.
BHD32 (soft drinks), BHD44 (selected house beverages). Sat Oct 12 12.30pm-3.30pm. re/ Asian Cuisine by Wolfgang Puck, Four Seasons Hotel Bahrain Bay, Manama (1711 5046).
Pink island party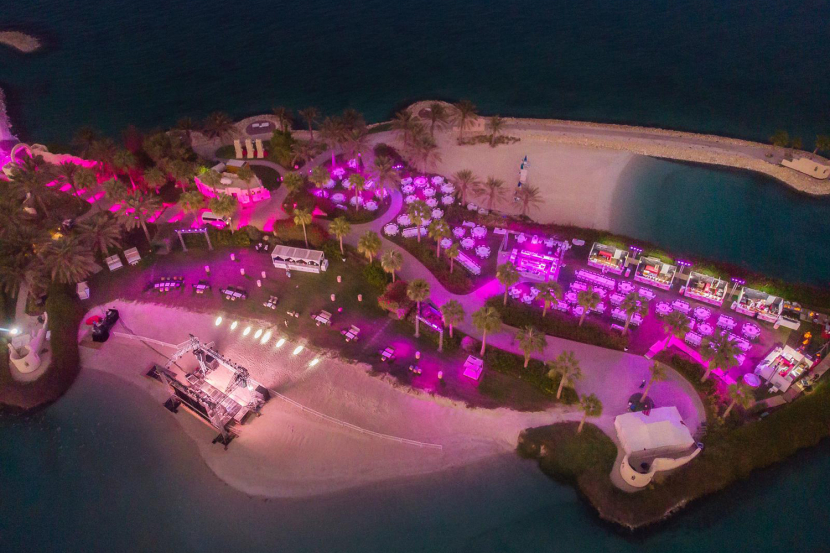 If I asked you what you think of when you hear the word fundraising, you probably think of taking part in a gruelling challenge such as a tough mudder or a marathon, or standing on the high street with a bucket asking for coins. But this month, donating your hard-earned dinars to a Breast Cancer Awareness charity just got a whole lot easier – and more fun. The Ritz-Carlton is putting on its annual pink island party, which will see three-hours of unlimited food and drinks, with five percent of all proceeds going to Think Pink Bahrain.
BHD25 (members and hotel guests), BHD35 (non-members). Thu Oct 17 8pm-11pm. The Ritz-Carlton Bahrain, Road 2803, Seef (1758 0000).
Tribute act festival
If I told you Bahrain was hosting a festival featuring the music of the Red Hot Chili Peppers, Maroon 5, Arctic Monkeys, Taylor Swift and Bruno Mars, you probably wouldn't believe me. But that's exactly what's happening on Friday October 18 when the Bahrain Rugby Football Club plays host to Trib Fest 2019. Expect to be rocked by some of the best acts from across the region – and if you close your eyes, you can almost believe it's the real thing.
BHD17 (adults), BHD8 (children 12 and under), free (children under three). Fri Oct 18 10am-10pm. Bahrain Rugby Football Club, Budaiya www.tribfestbh.com (3388 6952).
International music festival
Every year the Bahrain Authority for Culture and Antiquities hosts an international music festival which sees talented artists from genres including pop, rock and orchestra performing live across an entire week. Exact details about the festival, which runs from October 19 to October 26, have not been released yet, but we'll be keeping you in the loop.
Arabic buffet
This month, La Mosaique at the Crowne Plaza Bahrain is introducing a Pearl of Arabia night for the first time. Enjoy regional food stations from across the Middle East, live grill and shawarma stations and an overflowing dessert station for four hours for just BHD15.
BHD15 (soft drinks). Every Fri 7pm-11pm. La Mosaique Restaurant, Crowne Plaza Bahrain, Diplomatic Area, Manama (1753 1122).
Superhero-themed brunch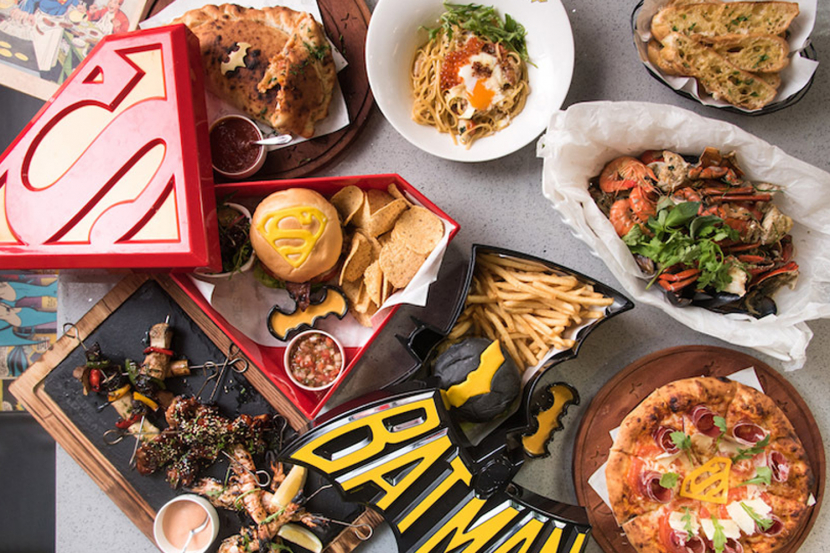 Keep the little ones entertained or embrace your big kid at Sofitel Bahrain Zallaq Thalassa Sea & Spa's superhero-themed brunch where everyone will be dressing up. Children will get to take part in a number of games and activities while their parents relax with a well-deserved buffet.
BHD36 (selected beverages), BHD18 (children from six to 12), free (children under six). Fri Oct 25 12.30pm-4pm. Sofitel Bahrain Zallaq Thalassa Sea & Spa, Zallaq Highway (3888 5789).
Halloween
Stay tuned – we've got a very spooky list of events coming out very soon.
Be the first to get all the latest Bahrain news, reviews and deals into your inbox by signing up to our free
newsletter
,
click here to sign up
.