Spooky season is firmly upon us, and it's almost time for you to decide where to go this Halloween in Bahrain.
Don't let the overwhelming amount of things to do give you a fright – Time Out has the lowdown on what's going on across the Kingdom.

While you've been crafting your best costumes, we've been honing our list of things to do.
Read on for our ultimate guide to Bahrain's Halloween events in 2019.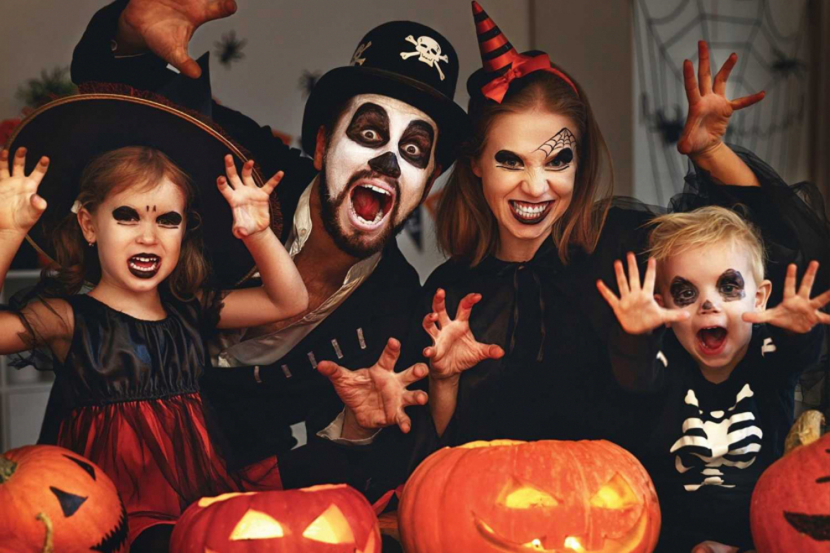 Four Seasons Bahrain Bay
You wouldn't traditionally associate the beach with Halloween, but that hasn't stopped the Four Seasons Bahrain Bay from hosting its Dia de Muertos (day of the dead) party there. The living and dead will spend the night partying away to tunes played by DJ Cossta and DJ Evo.
BHD10 (ladies entry), BHD15 (gents entry). Thu Oct 31 9pm-2am. Four Seasons Bahrain Bay, Manama (1711 5500).
Grand Yard House
This year Grand Yard House is hosting a vampire ball-themed Halloween party. We're not sure what chicken has to do with the undead, but you can get unlimited wings and house beverages between 7pm and 10pm for BHD15. There's also three-course meal vouchers up for grabs for the best and silliest costumes.
Free entry. Thu Oct 31 7pm-2am. Grand Yard House, Road 2414, Juffair (3625 5195).
Harvesters Pub & Terrace
If you're struggling to think of a costume, Harvesters Pub & Terrace might be your best bet as the Halloween party here is conveniently themed. Don your best Addams Family costume (we personally hope to see plenty of Cousin It outfits) and head here for a spooktacular party from 9pm until 2am. If one epic night of partying isn't enough for you to get your fix, the bar is also hosting a Halloween-themed brunch a day later, where dressing up is definitely encouraged (but not mandatory).
Party: Thu Oct 31 9pm-2am. Harvesters Pub & Terrace, Crowne Plaza Bahrain, Diplomatic Area (1753 1122). Brunch: BHD33. Fri Nov 1 12.30pm-4pm. Harvesters Pub & Terrace, Crowne Plaza Bahrain, Diplomatic Area (1753 1122).
JJ's Irish Restaurant
JJ's Irish Restaurant isn't satisfied with just one night of celebration, so instead it's hosting two. Head down on Thursday October 31 or Friday November 1 and be greeted by this restaurant's very own house of horrors. You'll be kept entertained by British band Livewire along with resident DJ Aaron Wolf.
Free entry. Thu Oct 31 - Fri Nov 1, 9pm-2am. JJ's Irish Restaurant, Gudaibiya (3384 3005).
Sofitel Bahrain Zallaq Thalassa Sea & Spa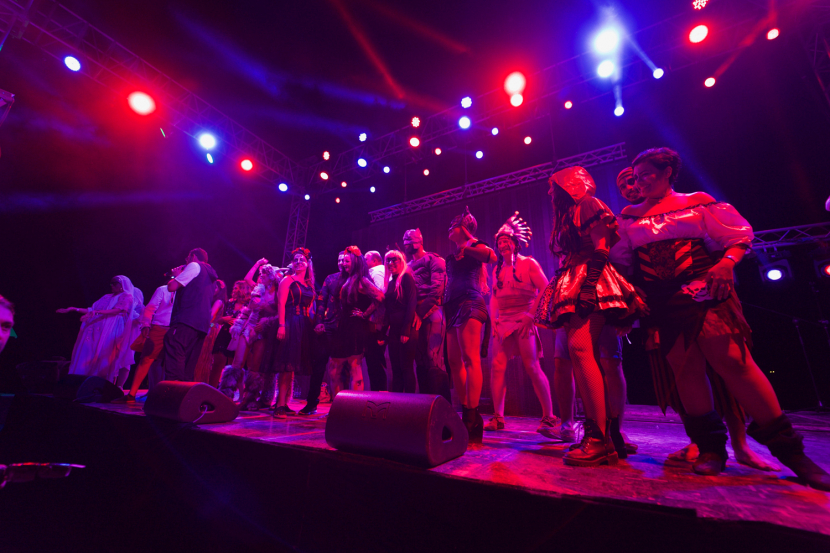 For one night only, Sofitel Bahrain Zallaq Thalassa Sea & Spa's beach is going to be transformed into a haunted graveyard. As you feast on a delicious buffet, you'll be entertained with a spine-chilling performance of Michael Jackson's Thriller and zombies who can spit fire. For those with little ghouls, head down between 6pm and 9pm to enjoy unlimited select beverages while your children are kept busy at the kids' club. Or, if you just want to party the night away, head down after 9pm for a buffet and five house beverage tokens.
BHD39. Fri Nov 1 6pm-9pm; 9pm-midnight. Sofitel Bahrain Zallaq Thalassa Sea & Spa, Zallaq (1763 6363).
The Dilmun Club
If you don't want to send the little ones out trick or treating but want them to get a taste of what Halloween is all about, the Dilmun Club's party on Saturday November 2 should fit the bill. Kids will enjoy a spooky food-themed buffet, a disco, and performances from magician Badru.
BHD5. Sat Nov 2 4pm-7pm. Dilmun Club, Saar (1769 0926).
Typhoon Bar
The Gulf Hotel Bahrain Convention & Spa is hosting its Halloween party at the Typhoon bar this year. Expect a night of special performances from the house band and DJ as well as plenty of creepy mixed drinks to choose from.
Free entry. Thu Oct 31 7pm-2am. Typhoon Bar, Gulf Hotel Bahrain Convention & Spa, Gudaibiya (1771 3000).
Upstairs Downstairs
If you've got a phobia of clowns, Upstairs Downstairs is one to miss this Halloween. The restaurant's IT-themed party is bound to feature plenty of terrifying makeup inspired by Stephen King's classic novel. Dress to impress, as there will also be a costume competition on the night.
BHD4 (entry, one free house beverage). Thu Oct 31 9pm-midnight. Upstairs Downstairs, Road 3825, Adliya (1771 3093).
Gallery21
Game of Thrones fans, get excited – Gallery21 is hosting a House of Stark party this year. Expect nightwalkers, dragons and plenty of Khaleesis. DJ Ferreck Dawn is set to spin the decks, so we're sure the night will be far better than season 8.
BHD15 (gents presale), BHD20 (gents on the door). Fri Nov 1 8pm-late. Gallery21, Block 338, Adliya www.togetherinbahrain.com/house-of-stark-got-halloween-gallery-21-adliya-bahrain.html (17711600).
The Domain Hotel
You'll struggle to find a spot more excited about Halloween than the Domain Hotel which is putting on not one, not two, but three separate events at the end of this month. First up is a themed sushi night on Mon Oct 28, where you'll get unlimited food from 7pm to 11pm. On October 31, Le Sauvage steakhouse will be hosting a three-course dinner followed by a two-hour open bar. Then on November 1, Le Sauvage will also be throwing a themed brunch.
BHD20++. Mon Oct 28 7pm-11pm. Imari, The Domain Hotel, Diplomatic Area (1600 0333). BHD35++. Thu Oct 31 6.30pm-midnight. Le Sauvage, The Domain Hotel, Diplomatic Area (1600 0000). BHD19++ (soft drinks), BHD27++ (grape, hops and selection of mixed drinks), BHD36++ (premium sparkling grape). Fri Nov 1 noon-4pm. Le Sauvage, The Domain Hotel, Diplomatic Area (3655 7995).
Be the first to get all the latest Bahrain news, reviews and deals into your inbox by signing up to our free
newsletter
,
click here to sign up
.