There's no shortage of things to do in Bahrain, particularly at the weekend, which is why it can be so hard to decide.

Luckily for you, we've rounded up the four best events to check out this Friday (October 11) and Saturday (October 12).
Anti-dress code party
This 70s and 80s music night in Adliya is all about coming as you are. Not only do you not have to dress up, but you'll also get to plenty of retro video games and inflatable animals to play with. We'll see you there.
Free entry. Fri Oct 11 9pm-2am. Brazil Lounge, Road 3630, Adliya (1782 6686).
Beach festival
Here at Time Out, we love free things – particularly when it means we're saving a lot of money. Which is why we're so excited about Sofitel Bahrain Zallaq Thalassa Sea & Spa's beach festival this weekend, with free entry for families. Entry usually costs BHD30 for adults at the weekend, and BHD15 for children, so you should definitely take advantage of this fantastic offer. Couples will also get 35 percent off, but no single people are allowed (sorry).
Free entry. Thu Oct 10-Sat Oct 12 1pm-7pm. Sofitel Bahrain Zallaq Thalassa Sea & Spa, Zallaq Highway (1763 6363).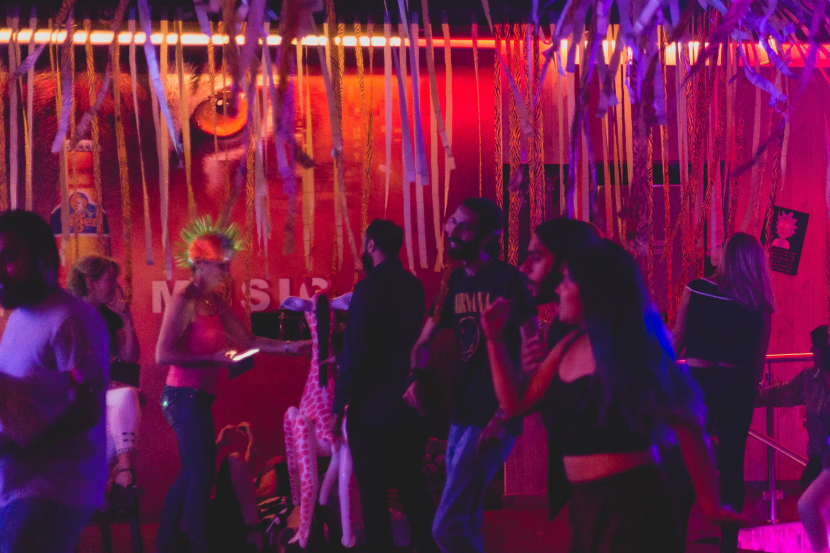 Comedy club
Father Ted fan? Head down to the Dilmun Club this weekend where Kevin Gildea will be performing. The Irish actor will be hosting rib tickling good night from 8pm to 11pm this Friday. The best part? One pint of hops and the curry buffet is included. Now that's good value.
BHD10.5. Fri Oct 11 8pm-11pm. Dilmun Club, Road 7115, Janabiyah www.facebook.com/events/507393453370933/ (1769 0926).
Live music
After a long week, you'll almost certainly going to want to relax, and the band Cactus are here to help you out. They'll be performing at Polo Gastropub this Friday and claim "their meticulous choice of songs is uniquely and inextricably designed to exacerbate your inner mellowness and serenity". We have no idea if this is true, but you'll need to head down to the bar to find out.
Fri Oct 11 9.30pm-12.30am. Polo Gastropub, Road 382, Adliya (1772 5000).
Be the first to get all the latest Bahrain news, reviews and deals into your inbox by signing up to our free
newsletter
,
click here to sign up
.