During the summer months, much of Bahrain spends their days huddled indoors under the air conditioning or next to a fan, dreaming of lower temperatures.
Once the heat retreats, the Kingdom comes alive again, with more things to do than you can possible cram into your diary.
Restaurants and bars open their terraces, and it seems everybody wants to enjoy the great outdoors once again.
If you want to take full advantage of the glorious weather, read on for our top outdoor activities to try in Bahrain.
Pearl diving
No trip to the Island of Pearls would be complete without an attempt to find some of the precious gems yourself. The process for applying for a permit is incredibly simple and you'll find plenty of dive instructors who'll help you find the best spots.
Check out our ultimate guide to pearl diving in the Kingdom here for more information.
Camping in the desert
Take full advantage of the cooler Arabian nights and head out on a camping trip this winter. The camping season usually runs between November and March, and any would-be desert adventurers will need to register with the Southern Governorate before setting up their tent. There are plenty of campsites dotted about the Sakhir desert for you to choose from.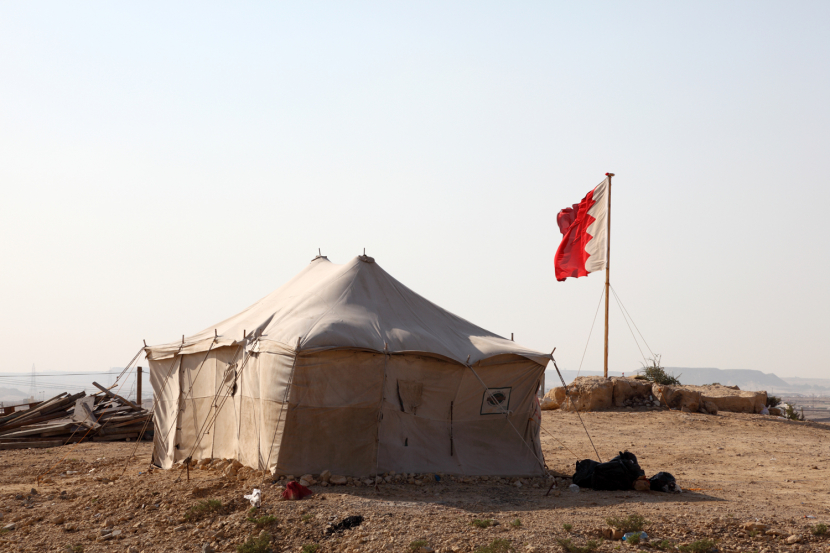 Head to a waterpark
Waterparks are fun no matter how old you are. But you know what isn't fun? Burning your legs going down an outdoor slide that's been sat in the heat all day. Now that winter's here, make sure you take full advantage of Bahrain's amazing waterparks – Wahooo! And the Lost Dilmun of Paradise. Don't forget your sunscreen!
Wahooo!: BHD4.5 (guests below 1.2m in height), BHD6.5 (guests above 1.2m), free (guests under three). Mon-Tue, Sat noon-8pm; Wed 11am-4pm; Thu-Fri 11am-9pm. City Centre Bahrain (1717 3000).
Lost Paradise of Dilmun Waterpark: BHD18 (guests above 1.2m), BHD8 (guests below 1.2m in height). Mon-Thu 10am-6pm; Fri-Sat 10am-8pm.
NOTE: Opening hours will change depending on the season.

Go for a stroll in the park
There are plenty of green spaces for you to enjoy in Bahrain, from lagoon walks and running tracks to botanical gardens. We'd recommend heading to Dohat Arad Park, where you'll find a 3.3 km walkway, but you can check out our guide to all the top spots here.
Try out some watersports
If you want to stay active this winter, why not try your hand at watersports? You can head over to Amwaj Marina, Coral Beach or the Bahrain Yacht Club where you can give activities like jetskiing, diving and wakeboarding a go. Alternatively, if you take a boat over to Al Dar Islands where you can try kayaking.
Go for a swim at the beach
You don't have to spend money to have a great day out, and there are plenty of public beaches for you to choose from. We'd recommend going to Al Jazayer, the biggest public beach in Bahrain, or Budaiya beach for swimming.
Take a boat trip
The best way to experience Bahrain, which literally means 'two seas', is definitely on the water. You can take a boat trip to Al Dar Islands, where you'll be able to book dolphin watching or fishing trips, or you can head further out. You can also head over to Jarada beach, which disappears with the tide, or check out the wildlife on the Hawar Islands. If you want a cheaper, or quicker option, you can take a boat from the Bahrain National Museum over to the Bu Maher Fort which will give you great views of the Manama skyline for just BHD1.
Be the first to get all the latest Bahrain news, reviews and deals into your inbox by signing up to our free
newsletter
,
click here to sign up
.