Thanksgiving is meant to be a time of reflection, spent with family (and lots and lots of food).
But if you can't make it back home to the U.S. or Canada this year, don't worry – there's plenty of events for you to head to right here in Bahrain.
From brunches and parties to home deliveries, there's no need for you to miss out on turkey and all the trimmings in 2019 (even if you don't usually celebrate).
Read on for our round-up of all the goings on in Bahrain this Thanksgiving.
Al Waha
Stuff your face with all the classic American dishes like apple pie and mashed potatoes at Al Waha's special dinner buffet. You can get four hours of unlimited food and house beverages for BHD29. If you're throwing your own event, you can also buy mustard honey-glazed or apple and honey-glazed roasted turkeys to takeaway at BHD9+++ per kilo.
BHD23 (soft drinks), BHD29 (house beverages). Thu Nov 28 noon-3pm or 7pm-11pm. Gulf Hotel Bahrain Convention and Spa, Manama pay.gulfhotelbahrain.com/events/ (1771 3000).
Bennigan's
If you're not a turkey fan, head down to Bennigan's in Juffair for its Thanksgiving deal. You can pick up a meal which includes Irish short drink-glazed chicken and a carafe of red grape for just BHD8.925. A proper bargain.
BHD8.925. Thu Nov 28. Al Safir Hotel, Juffair (1781 3750).
Big Texas Barbeque and Waffle House
The Big Texas Barbeque and Waffle House is going all out for Thanksgiving this year. You can enjoy turkey with all the trimmings for lunch or dinner on Thursday November 28, or brunch on Friday November 29.
Lunch and dinner: BHD25. Thu Nov 28 3pm-6pm or 7pm-10pm. Best Western Olive Hotel, Juffair (1736 0063). Brunch: BHD26 (pre-booked), BHD29 (on the door). Best Western Olive Hotel, Juffair (1736 0063).
Brasserie Royale
If a Friday brunch is more your thing, head over to Brasserie Royale at the Jumeirah Royal Saray. You'll be able to try all the hotel's regular brunch fare, plus Thanksgiving specialties.
BHD25 (soft drinks), BHD32 (house beverages). Fri Nov 29 1pm-5pm. Jumeirah Royal Saray, Seef (6672 0026).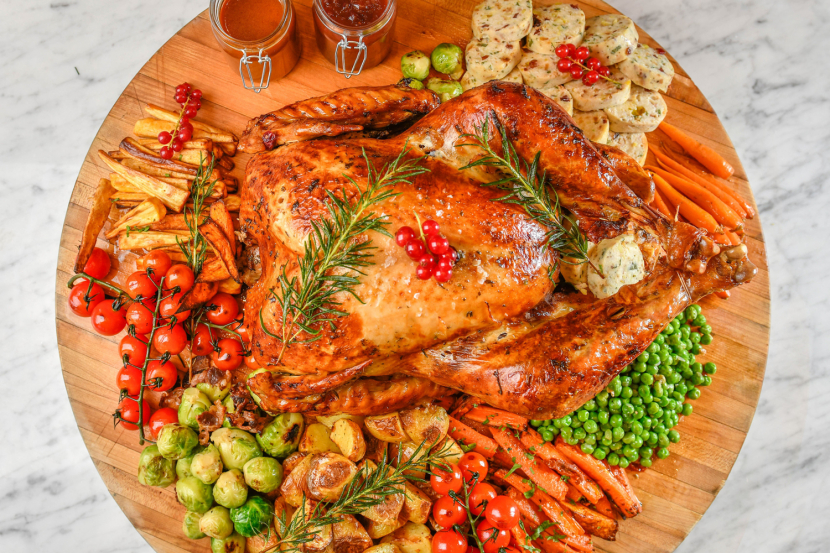 Cavallo Club
We really doubt the pilgrims had access to glow sticks, so we're not exactly sure why Cavallo Club is throwing a Thanksgiving glow party. Still, any excuse for a party.
Free (ladies), BHD5 (gents). Wed Nov 27 7pm-2am. Juffair (1781 1811).
Four Seasons Bahrain Bay
Head down to AZURE Pool and Lounge at the Four Seasons Bahrain Bay for a real festive treat from the culinary team at Wolfgang Puck. Traditional Thanksgiving dishes have been given an innovative twist, and dishes include deep-fried turkey with cranberry apple compote, brioche stuffing and Kabocha pumpkin pie.
BHD48 (house beverages). Thu Nov 28 6pm-midnight. Four Seasons Bahrain Bay (1711 5044).
JJ's Irish Restaurant
Military personnel might want to head to JJ's Irish Restaurant this Thanksgiving to take advantage of the discount offered. This unlimited buffet will cost BHD20 with house beverages, but BHD18 for anyone with valid military ID. Bargain.
BHD18 (military, house beverages), BHD20 (house beverages). Thu Nov 28 7pm-11pm. Gudaibiya (3384 3005).
La Mosaique Restaurant
Want to enjoy Thanksgiving in your own home, but don't want the hassle of preparing the food? Order your turkey and all the usual side dishes from La Mosaique this year. A five to seven kg turkey plus all the trimmings will set you back BHD50.
BHD50. Wed Nov 27-Thu Nov 28 noon-8pm. Crowne Plaza Bahrain, Diplomatic Area (1753 1122).
Upstairs Downstairs
If you're away for actual Thanksgiving, head to Upstairs Downstairs for the early brunch its hosting on Friday November 22. You'll enjoy all the usual dishes prepared by Chef Keeta for BHD25, or BHD23 if you book in advance.
BHD23 (pre-booked), BHD25 (on the door). Thu Nov 22 1pm-5pm. Adliya (3630 9444).
Be the first to get all the latest Bahrain news, reviews and deals into your inbox by signing up to our free
newsletter
,
click here to sign up
.