If you go on holiday to the Middle East, you go for one main thing: to soak up the sun all year round.

And there's no better place to do that in Bahrain than on one of the Kingdom's best beaches.

Whether you're looking for a family-friendly spot for a barbecue or a place to dance the night away with your friends, there are plenty of options.

Here are our top picks for a beach day in Bahrain.

Free beaches


Abu Subh Beach

If you're looking for a family-friendly beach in Bahrain, look no further than Abu Subh beach. This spot, near Budaiya and Northern City, has a huge kids' play area to keep the little ones entertained. Plus, you won't need to bring snacks with you as there are all kinds of food trucks lining the sand. It's a popular spot with locals, so don't forget to cover up.
24/7. Abu Subh beach, Diraz.
Al Jazayer beach
This beach, near the Bahrain International Circuit and the Al Areen Wildlife Park and Reserve, is probably the busiest of them all. Thankfully, it's also the biggest, so you'll have plenty of room no matter how crowded it gets. It's under development at the moment and there should be new restaurants and shops added to the area in the near future.
24/7. Al Jazayer beach, Zallaq.
Arad Fort beach
Although you're unlikely to go for a dip at this tiny beach, its convenient location next to the picturesque Arad Fort means it's a great spot if you're desperate to feel sand between your toes but don't have time to drive far. It's also a great spot to watch the sunset (and take a few photos for Instagram).
24/7. Arad Fort, Muharraq.
Budaiya beach
Another popular spot, Budaiya beach offers up clear waters and a great children's play area. There's lots of activities you can take part in, and plenty of food stalls if you get peckish.
24/7. Budaiya.
Karbabad beach
Seef is a popular spot for expats to live, so you can expect to find plenty of them lazing around on Karbabad beach at the weekend. It's a great place to watch the sunset without heading too far out of the city, too.
24/7. Seef.
Private beaches


Coral Bay

During the day, Coral Bay offers everything you could want in a beach: it's private, there's a lagoon pool and swim-up bar, and there are watersport activities ranging from jet skiing to kayaking. Then at night, it gets even better, when DJs from across the globe bring the party to Bahrain.
BHD8 (adults, Sun-Thu), BHD10 (adults, Fri-Sat), BHD5 (children, Sun-Thu), BHD8 (children, Fri-Sat). Daily 9am-8pm. Coral Bay, Road 2407, Manama (3977 7701).
Four Seasons Bahrain Bay
With its prime position in Bahrain Bay, the Four Seasons offers up incredible views of the Manama skyline from its beach. And if that wasn't enough, the hotel just opened up a special water playground just for kids with all sorts of features. Unfortunately, you'll only be able to head here for special events, if you're a hotel guest, or a member of the spa.
Yearly spa membership: BHD1,700 (single), BHD1,900 (couples), BHD2,200 (families). Daily 6am-11pm. Four Seasons Bahrain Bay, Manama (1711 5000).
Golden Beach
There's nothing worse than going for a relaxing stroll along the beach and ending up with a painful cut after stumbling across some rocks - but that struggle is a thing of the past at Golden Beach. This spot, in Durrat al Bahrain, is Bahrain's first rock-free beach - but it's so much more than that. The site also has 96 inflatable games for kids to play on, and a separate pool for the little ones.
BHD5 (adults), BHD20 (VIP adults), BHD3 (kids), BHD10 (VIP kids). Tue-Sat 10am-10pm. Durrat al Bahrain (7774 4777).
Marassi beach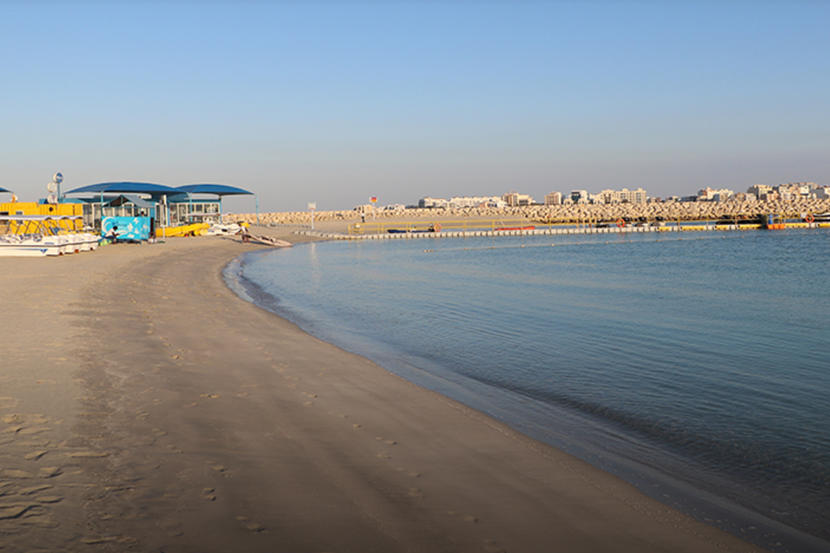 With entry setting you back just BHD2, it's no wonder Marassi al Bahrain is as popular as it is. Here you'll be able to try out parasailing, wakeboarding or jet boards, or relax on a doughnut boat or in a kayak. Out of the water, there's still more activities to enjoy, including bungee trampolining and volleyball. If you fall in love with this beach, as many have done before you, an annual pass for families is BHD100.
BHD2 (adults), BHD1 (kids three-12). Daily 9am-midnight. Marassi Al Bahrain, Muharraq (7789 0010).
Solymar beach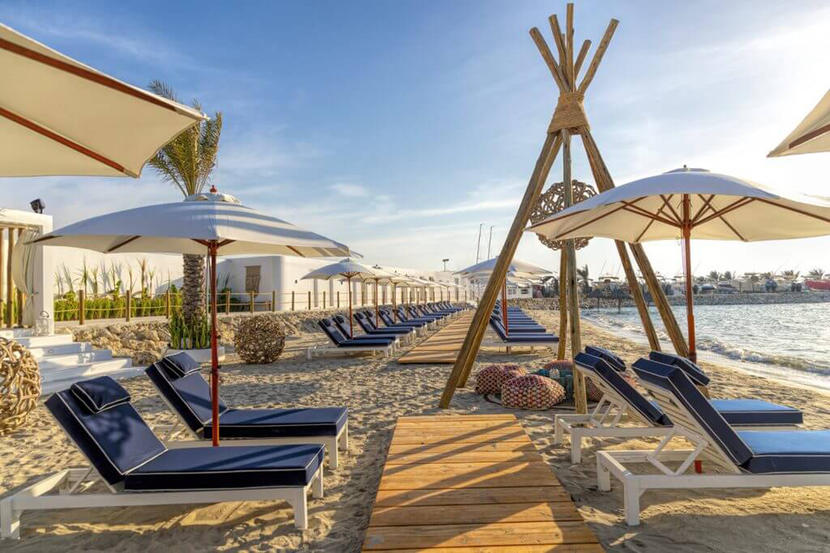 If you're looking for the hottest beach club in town, Solymar beach is your best bet. The whole place was basically designed to be snapped for Instagram, with beach beds and swing chairs that will have your friends back home dying of jealousy. Solymar also hosts plenty of nighttime events with top DJs, and ladies can head here on a Tuesday before 6pm for a totally man-free afternoon. Bliss.
BHD10 (weekdays), BHD15 (weekends), BHD300 (single annual membership), BHD450 (couples annual membership). Daily 10am-midnight. Amwaj Islands (3509 4777).
Sofitel Bahrain Zallaq Thalassa Sea & Spa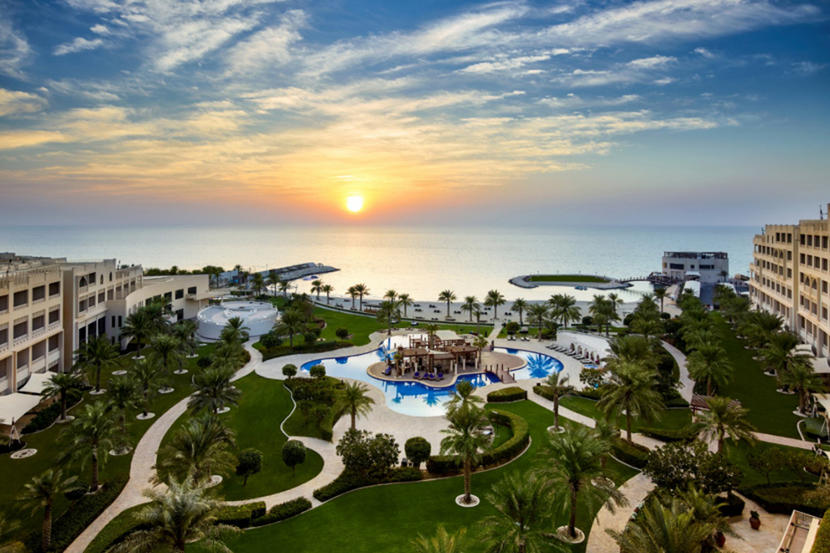 Sometimes all you need is a quiet spot to relax away from the city - and Sofitel's private beach in Zallaq offers up just that. There's a huge stretch of private beach and a huge pool. We can't resist spending many an hour here watching the sun set.
BHD20 (adults, Sun-Thu), BHD30 (adults, Fri-Sat), BHD10 (children, Sun-Thu), BHD15 (children, Fri-Sat). Daily 9am-8pm. Sofitel Bahrain Zallaq Thalassa Sea & Spa, Zallaq (1763 6363).
The Ritz-Carlton Bahrain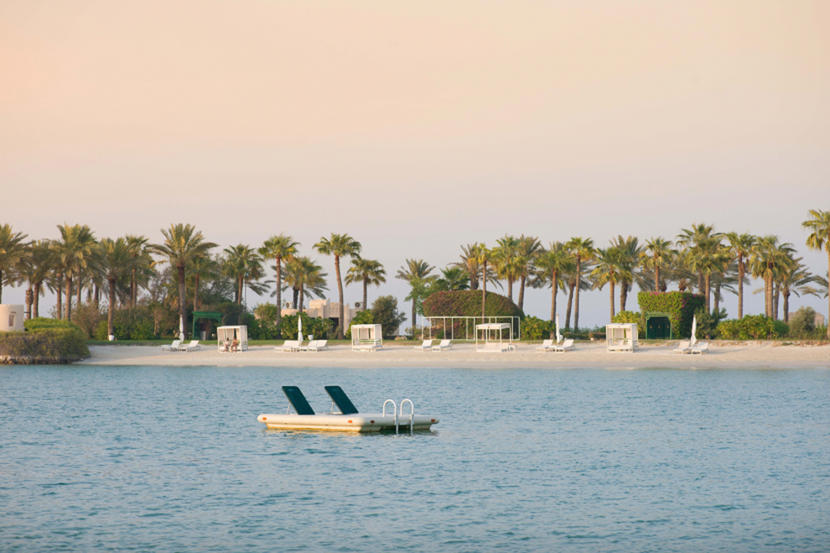 There's only one word to describe the private beach at The Ritz-Carlton Bahrain, and that word is bougie. This exclusive spot has plenty of sun loungers for you to relax on, a huge pool, and its own private island you can swim over to. With your Royal Beach Club pass you'll also get access to the gym, although we doubt you'll want to peel yourself away from the beach.
BHD25 (adults, Sun-Thu), BHD50 (adults, Fri-Sat), BHD12.5 (children, Sun-Thu), BHD25 (children, Fri-Sat). Daily 5.30am-10.30pm. Ritz-Carlton Bahrain, Seef (1758 0000).
Be the first to get all the latest Bahrain news, reviews and deals into your inbox by signing up to our free
newsletter
,
click here to sign up
.