Bahrain's capital city Manama offers up plenty of things to do, no matter what kind of holiday you're in the mood for.

If you're only here for a short stay and want to maximise your visit to the Kingdom, make sure you check out our 24-hour and 48-hour itineraries.

But if you fancy getting more creative with your activities, we've rounded up a few of our favourite things to do in Manama below.

Mix and match with our suggestions, then be sure check out our guide to all the things you should be doing outside the capital here.

Admire the Bahrain World Trade Centre
No photograph of the Manama skyline would be complete without the Bahrain World Trade Centre, and your trip to Bahrain won't be done until you've snapped a picture of it either. The skyscraper is one of the most influential high rises in the world, and definitely one of Bahrain's best-known landmarks. You can take an artsy shot from below or even head inside to shop around at MODA Mall, which has all the major luxury brands inside.
Shop 'til you drop
Speaking of shopping, there are plenty of other great malls in Manama aside from MODA Mall. The Avenues in nearby Bahrain Bay is one of the newest malls in Bahrain, and you won't find yourself getting lost as it has its very own store locator app. There's also a beautiful love-heart Bahrain side outside the mall which perfectly frames the Four Seasons Bahrain Bay (and looks great in pictures), if you're into that sort of thing. Alternatively, Juffair Mall has plenty of shops and even a cinema showing the latest Indian blockbusters.
Brush up on your history at Bahrain National Museum
There's no shame in admitting that you don't know a thing about Bahrain's history before you get here, but by the end of the trip you should have realised the Kingdom's past is truly fascinating. Aside from reading our brief guide to the history of Bahrain, you should make sure you head over to Bahrain National Museum which covers 6,000 years of history. It's a great introduction to it, and then you can head out on trips outside of Manama to explore it fully.
Take a boat trip to Bu Maher Fort
Technically Bu Maher Fort is over in Muharraq, Bahrain's former capital, but as the boat trip starts in Manama and you won't be there long we're still going to count it. While you're at the Bahrain National Museum, you can pick up a return boat ticket for BHD1. The boat journey itself gives great views of the Manama skyline, and it doesn't take long either. Once you reach Muharraq, you can take a look around Bu Maher Fort, which is part of the Bahrain Pearling Path, before getting the boat back.
Haggle for a bargain in Manama Souq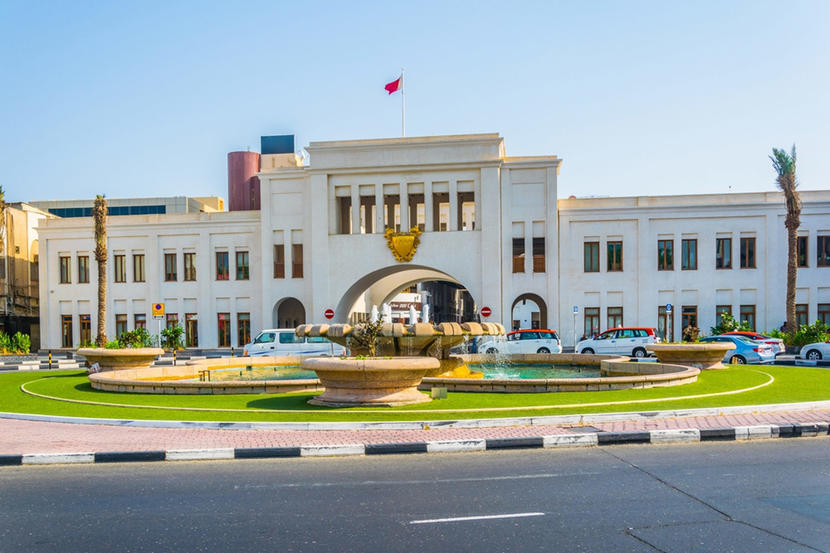 You can't visit the Middle East without visiting a traditional souq, and luckily for you, there's one in Manama. Head through Bab al Bahrain and be instantly transported to a world of new smells and colours where you'll find a bargain or two. Make sure you haggle, and don't worry about getting lost - that's part of the fun.
Check out some amazing art
Bahrain has a flourishing home-grown art scene, and there are plenty of galleries where you can check it out. In Manama, we'd recommend stopping off at La Fontaine Centre for Contemporary Art, which was actually Bahrain's first private museum. There's some great pieces gracing the walls here, but if you're not the biggest art fan, you can also head here to use the spa too. Then, you should head over to Adliya, where you'll find street art all over. There are lots of places to check out here but in particular, we would say Arabesque Art Gallery and Albareh Art Gallery are not to be missed.
Grab a bite to eat in Block 338
While you're in Adliya, you absolutely must head to one of Block 338's many restaurants. You'll find any cuisine you fancy, and it's definitely a hotspot for foodies in Bahrain. Dine at Attic for amazing Greek food, Meisei for incredible Japanese dishes or Oliveto if you're craving Italian.
Take a tour around Al Fateh Grand Mosque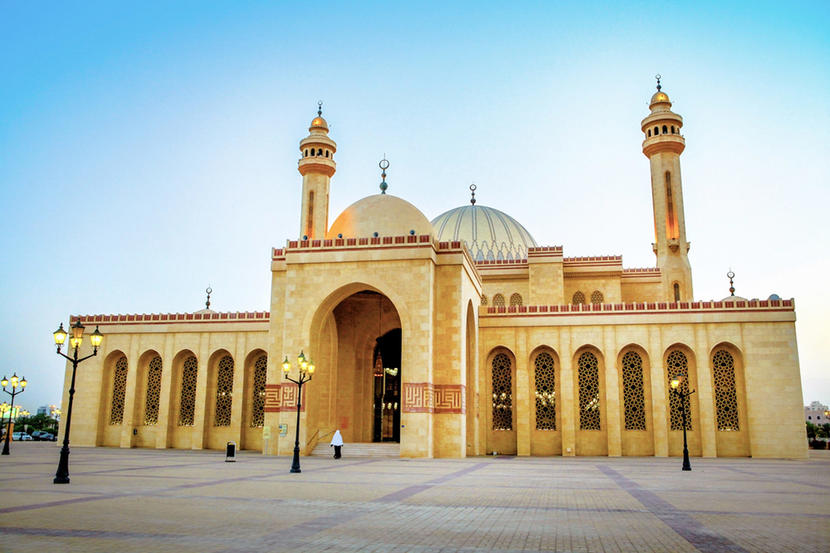 The Al Fateh Grand Mosque is the largest in Bahrain, and it's completely picturesque. There are lots of stories for everything from the doors to the ceilings here, and you won't get the full experience unless you head on to a tour. They are hosted in a number of languages throughout the day from Sunday to Thursday, and are completely free.
Be the first to get all the latest Bahrain news, reviews and deals into your inbox by signing up to our free
newsletter
,
click here to sign up
.