Going for a picnic in Bahrain is great no matter what the occasion. Need to keep the kids entertained? Picnic.

Want to hang out with friends but are running low on cash? Picnic. Want to take advantage of the great weather? Picnic.

There are plenty of picnic spots in Bahrain, whether you fancy going to the beach or heading to a park.

Luckily for you, we've rounded up a few of our favourite places.

Read on for our pick of picnic spots in Bahrain.

Al Dar Islands
Located just an eight minute boat ride away from Bahrain, Al Dar Islands is undoubtedly one of the top places to visit if you're looking to get away from the city. The beaches are gorgeous, and you'll find plenty of families sitting down enjoying a quiet picnic or taking part in games in the water on any visit. You'll need to pay between BHD2 and BHD8 for the boat trip to get here, but it's well worth it.
BHD5 (adults, weekdays), BHD8 (adults, weekends), BHD2 (children, weekdays), BHD4 (children, weekends) for the boat journey to the island. Sets off from Sitra Fisherman Port (1770 4600).
Al Jazayer beach
The biggest public beach in Bahrain has plenty of space for you and your family to enjoy with a picnic blanket and plenty of snacks. The shallow calm waters are also great for a dip if you get too hot while enjoying Bahrain's great weather.
Al Jazayer beach, Zallaq.
Andalus Garden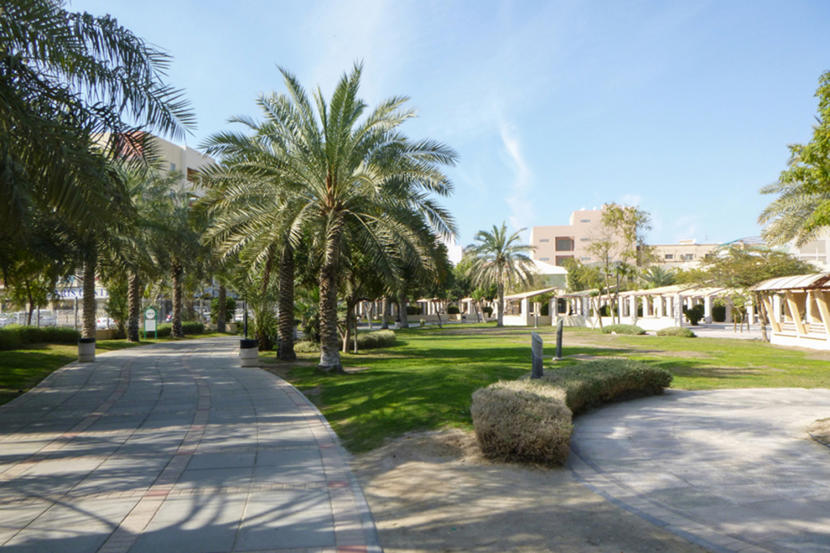 If you don't feel like travelling too far for your picnic, Andalus Garden in central Manama is a great option. There are lots of seating areas, a playground for the little ones, a tennis court if you fancy a game, and even an art gallery for absorbing some post-picnic culture. There's lots of gorgeous local flowers and palms for you to admire too.
Andalus Garden, Gudaibiya.
Arad Fort beach
This tiny beach isn't well suited for anyone looking to go for a proper swim, but it is a great spot for a picnic. It's next to the picturesque Arad Fort, and it's particularly beautiful at sunset, if you stick around after your lunch time picnic.
Arad Fort beach, Arad.
Budaiya Botanical Garden
As the name would suggest, Budaiya Botanical Garden is a great spot for anyone looking to get close to nature, with plenty of plants dotted around the park. This is probably one the more popular picnic spots, and with good reason. If you visit here between December and April, you'll be able to pick up some fresh fruit from the farmers' market on Saturdays to make your picnic extra special.
Dohat Arad Park
Although the main attraction of this park is the 3.3km walkway, which is used by many runners and walkers in Bahrain, it's also a great spot for a picnic. The park has great views of the lake, which is brimming with wildlife, including migratory birds. There's plenty of facilities on site, too.
Dohat Arad Park, Khalifa Al Khabeer Highway, Muharraq.
Prince Khalifa Bin Salman Park
This 80,000 sq m park has everything you could need to keep entertained, from a skate park to a lake where you can try paddleboating. It's also a great spot for a picnic, and there are plenty of food stalls if you don't feel like bringing along your own snacks.
Prince Khalifa Bin Salman Park, Prince Khalifah Bin Salman Causeway, Hidd.
Be the first to get all the latest Bahrain news, reviews and deals into your inbox by signing up to our free
newsletter
,
click here to sign up
.